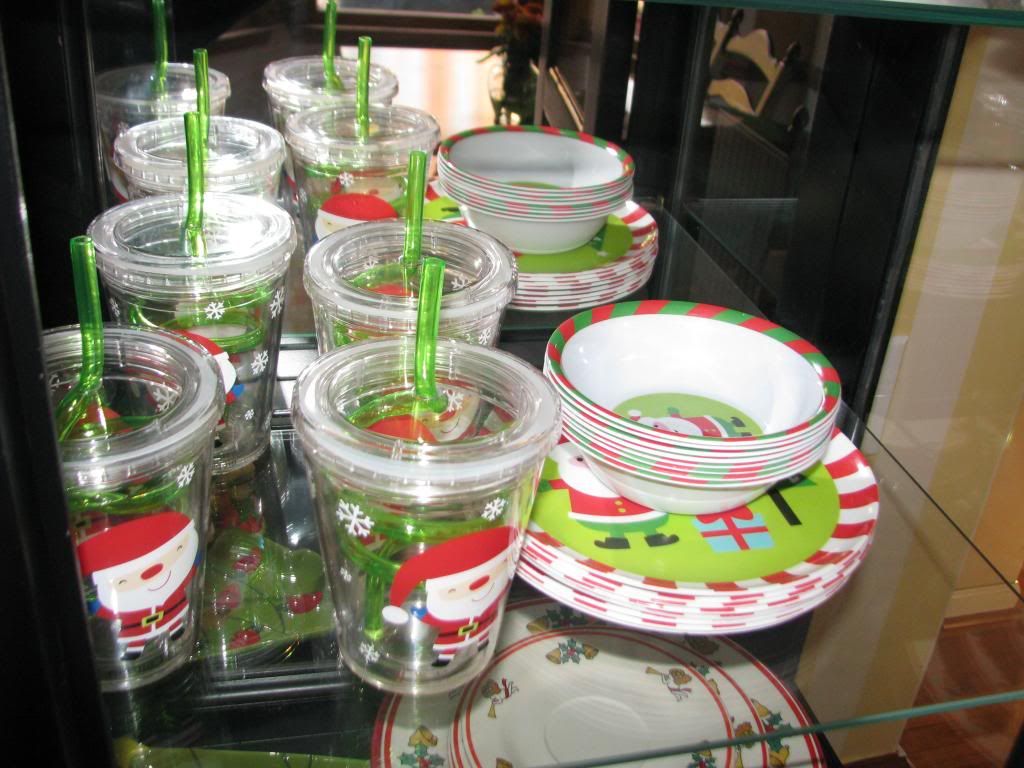 A bit more Christmas cheer work from last night. The grands "China" All plastic of course.
And our Christmas dishes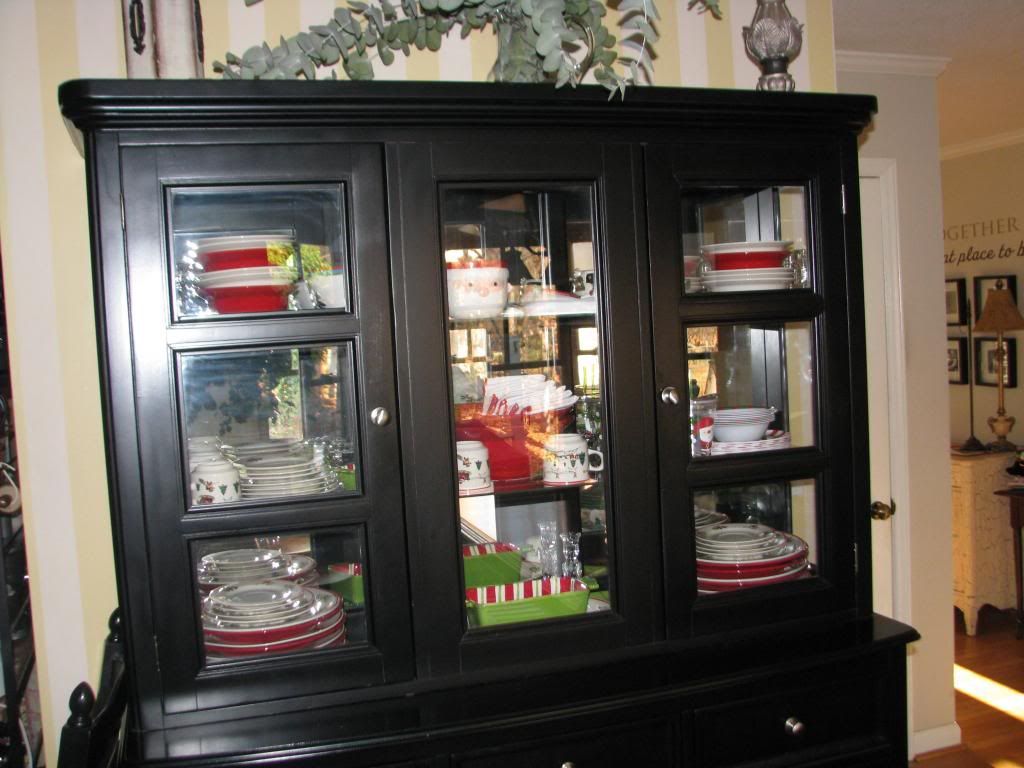 What a job to switch out Halloween/Fall tableware then load up Christmas. Oh well, it's DONE!
DD#2 ended up not having to work today so I was able to get in a full 8 hours of quilting time at the shop. All that is now needed is to sew on the binding then quilt #2 will be complete. I hope to have the time to get back to it on Monday.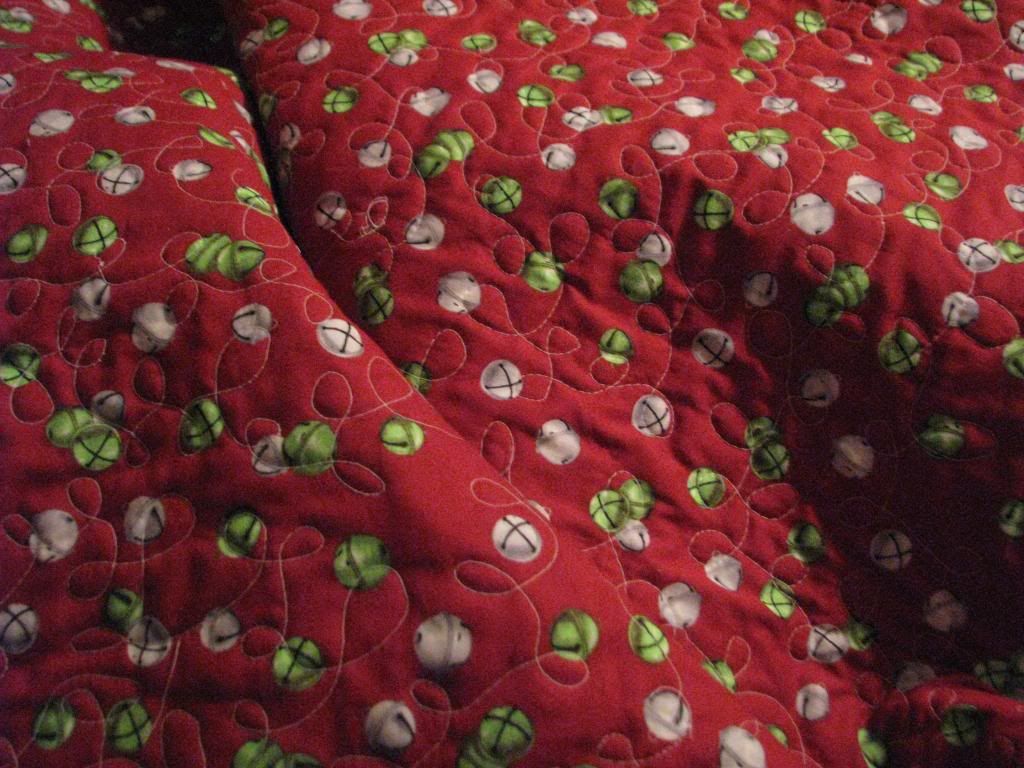 I love the Jingle Bell backing on this quilt.
My rump is dragging, don't you know on a full day like today I would come home after dark :( to an e-mail from our bank letting us know someone had tried to hack our account. Holy Cow.
For some reason the e-mail just didn't seem right, why would the bank tell me I had 24 hours to log onto my on line banking before our account would be frozen and here was the biggy ALL FUNDS would be removed. WHAT????? After a quick call to the bank come to find out the e-mail was from a hacker. Had I logged on through the link on the e-mail our account would have been cleaned out by whatever scum bag sent the message. I am too old for all this cyber crap!!!
I am headed out to meet a GF for dinner. I am too tired and stressed by all this mess to even warm up a bowl of soup. Once I get my belly full and bring home a bite or two for AJ the beagle we are headed to bed with the covers over our head.