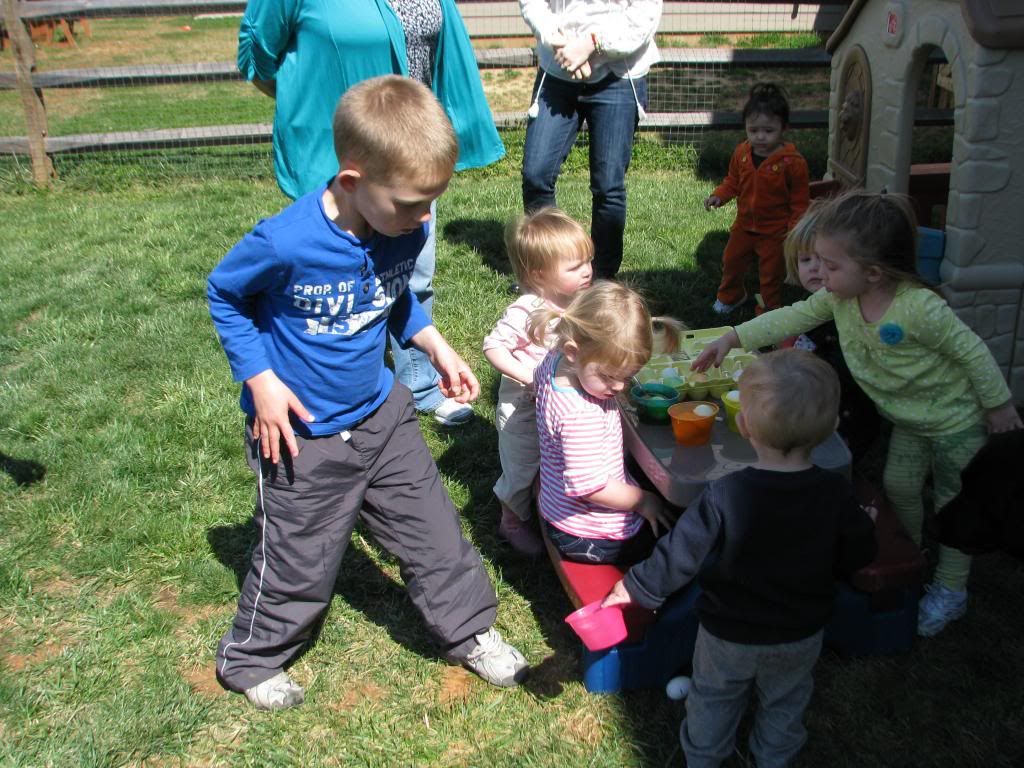 How's this for some Easter egg decorating? One 6 year old and SIX that were 2 years and under!! Ha The kiddo's had a blast, we all enjoyed watching them interact. Cody Jackson our grand Lab ate most of the eggs shells and all. You would have thought a dog eating a dozen eggs or more would have been one sick puppy but he took it like a man, if you get my drift. Toot toot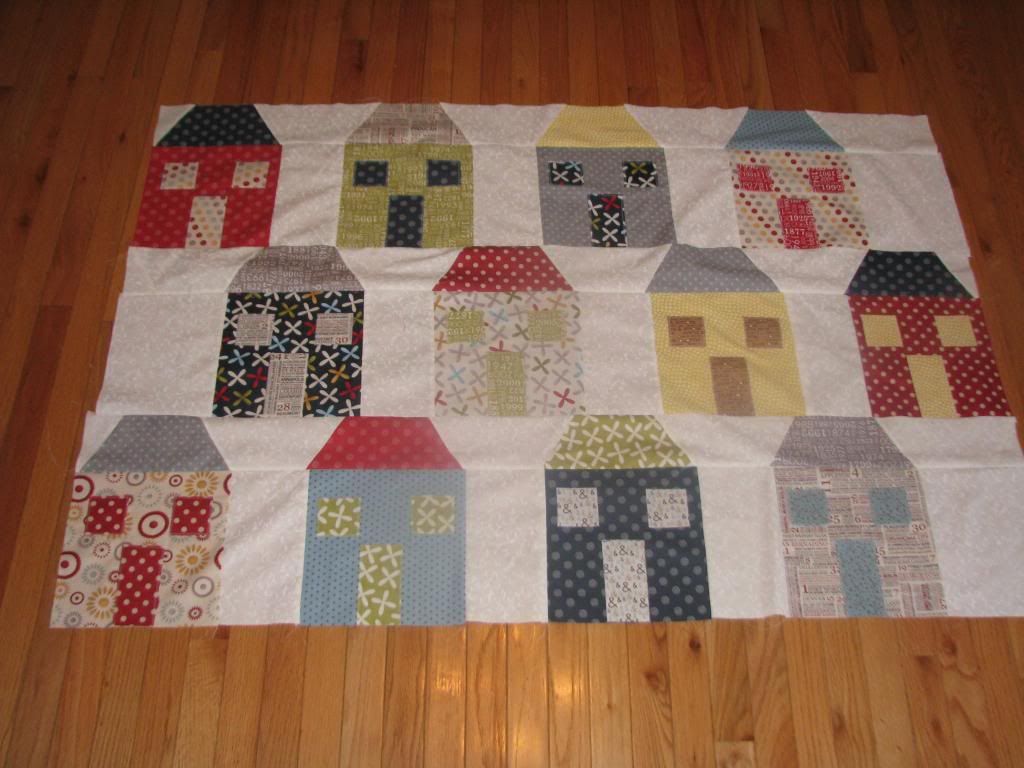 I have been piecing the "Won't You be my Neighbor" quilt this morning. It's slow going today as this sinus infection seems to be rearing it's ugly head again, grrr. Check out this
video
if you want to make one of your own. Jenny has GREAT tutorials that are fun to watch
52 week Challenge is rolling along we are up to $494.00!! Thanks so much
Cindy
for this challenge!
Another goal for March was to save all we could towards hubby's hospital bill, grand total for the month $2,300.00!!! Only $1,500.00 more to go and that sucker is to the curb! We had 3 paychecks to work with this month the last check being yesterday. I have us on a BARE bones budget until the end of April, we may not have it all saved up but by golly we are a LOT closer now than we were on March 1st. If we can't pull it off I will dip in the EF fund and hope Mr. Murphy stays away until I can get that built back up.
Remember to check out yesterday's post and leave a comment if you want to get in on the blog candy drawing, I will pull a name tomorrow night!
March has turned out to be a pretty good month on all fronts, lots of saving, sewing, grand baby time, and fun with friends. ALL GOALS were meet! Can't say that most of the time! Ha.
As expected I was in bed asleep by 8:15PM last night after a FULL day with kiddo's. Supper last night...cereal, toast, tomato juice, followed by a swig of NyQuil. We seem to be passing this head cold around the family with no end in site.Three of the four grands all have ear infections from it, DD#1 has an eye infection, the rest of us are making due with whatever we can find in the drug store. I am ready for it all to END.
Plans for today is to get Easter dinner started. I am in charge of the ham, 2 sides, and desert. DD#1 will be having us all in at her house, the big kiddo's will fill in the rest of the menu thank goodness. It's hard to make a full holiday dinner "TO GO" for a family our size!! A nap is a MUST have today as this cold needs lots of TLC unless I want to spend the month of April fighting it off. Maybe a little more piecing on the "Neighbor" quilt and for sure another early bedtime.
Hope all of you have a wonderful Easter Sunday!!!