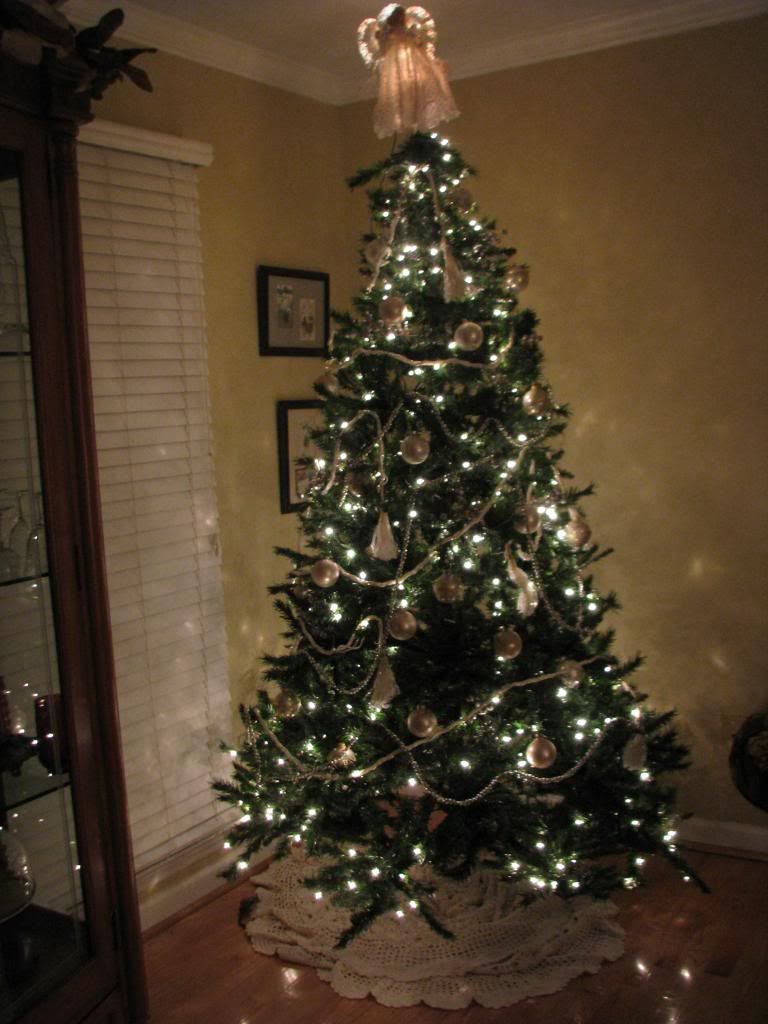 Tree number one was finished last night. This one is our living room tree. My poor Angel is cockeyed for now, even with the step stool I can't reach the top. Thank goodness for SIL's who are both over 6 feet tall, one measures in at 6'5", he is a keeper for sure. No Sunday dinner for him until he gets the Angel right!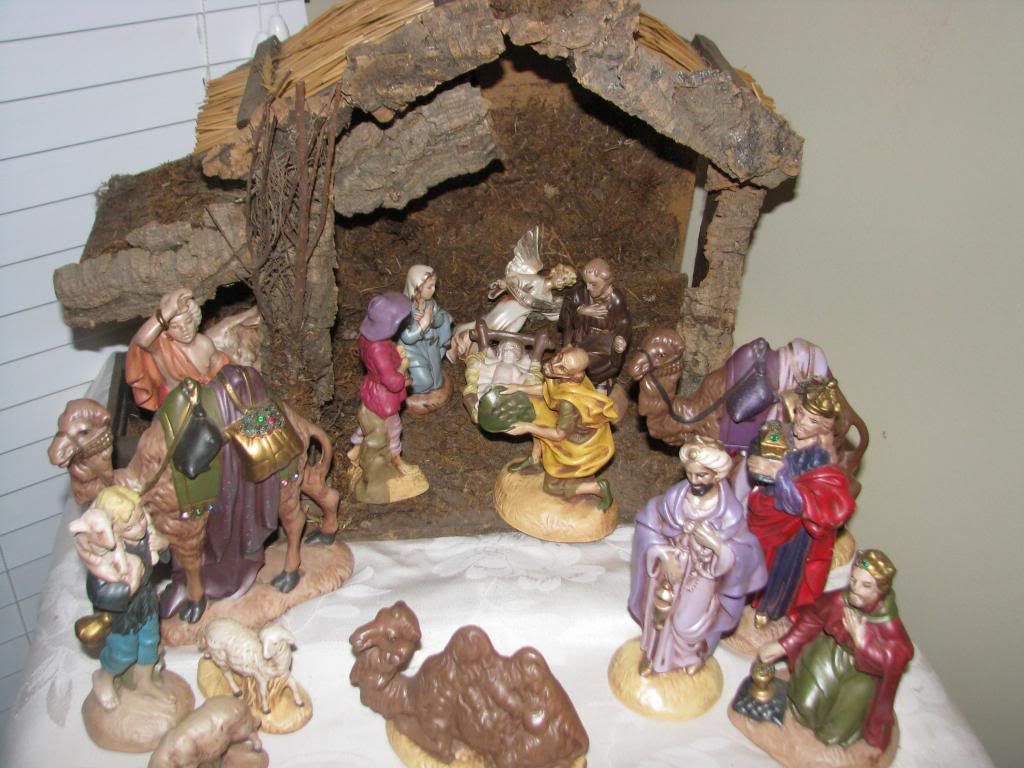 I was also able to get our Nativity arranged. How cool is this.... Last night I was checking out my favorite blogs and found that
Kathryn
has the same set. Check out her post, I had cool chills and tears sharing her memory. This is one of our family treasures!!!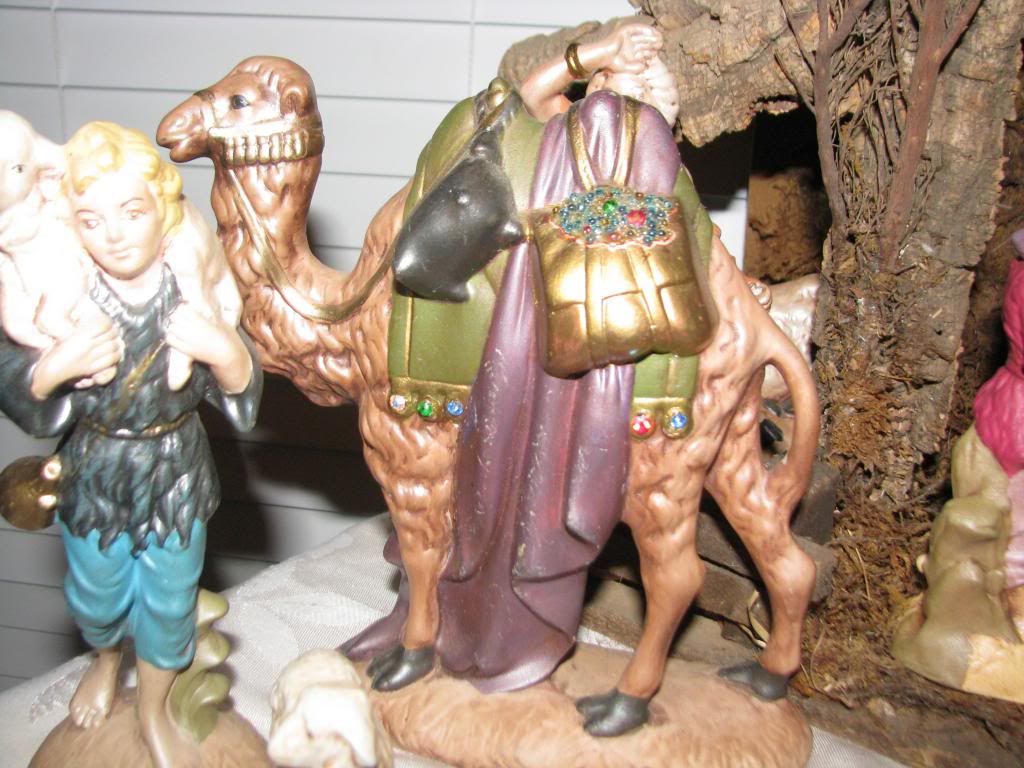 Can you see all the little rhinestone's and jewels my hubby's parents friend added?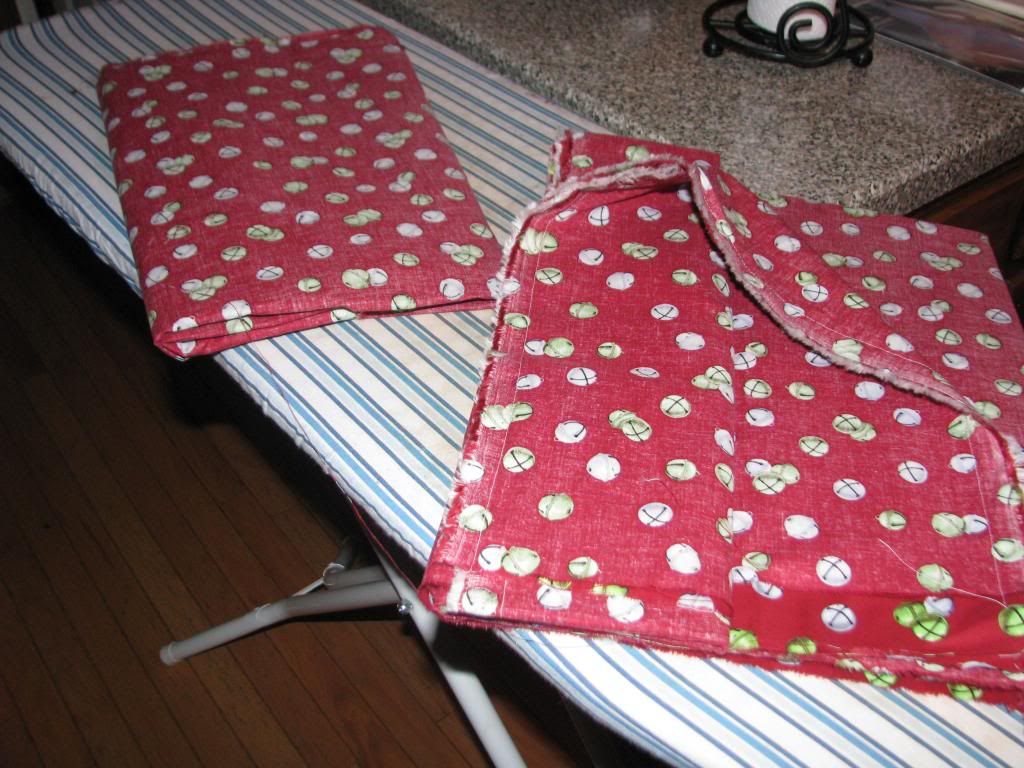 Happy, happy, joy, joy!!! I was able to make my way to the quilt shop today for some Christmas sewing. Backings were pieced for two Christmas quilts. Now on to the pin basting.
The BOTM triangles are all sewn together. Tonight I will get the pressing done so I can build the blocks tomorrow.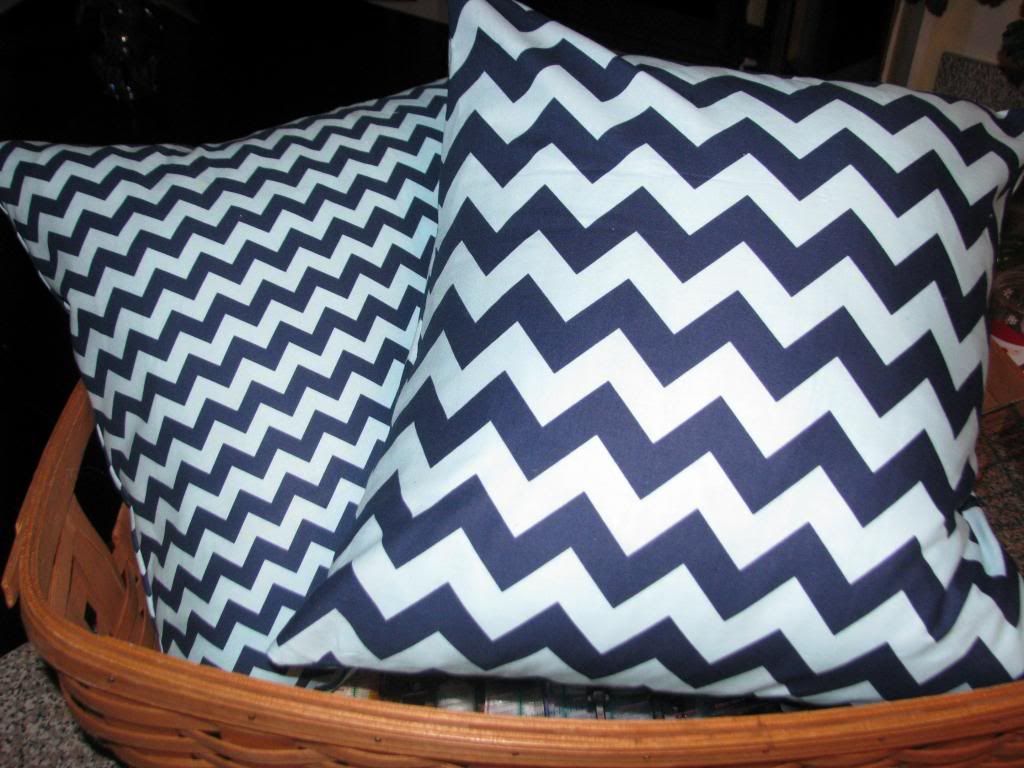 DD#1 Chevron pillows are ready to go. All I need now is the time to drop them off.
Best of all DD#2's Minky Christmas quilt is FINISHED!!!! Lots and lots of free motion meandering quilting is on this one but it doesn't show very well on the minky fabric especially after the sun has gone down. It was a longggg day.
I found the backing on sale for $10.95 a yard, beats the heck out of the normal price of $19.95
It felt sew nice to sit down at a sewing machine today even if it wasn't mine!!! Lots of projects are being knocked off the list of to do's before Christmas, DD#2's quilt was a biggy for sure. I will be on my hands and knee's tonight getting DD#1's Christmas quilt pinned so I can head back too the quilt shop to get busy on it in the morning before Kara arrives. I figure I have 3 hours of sewing I can get in before I need to be home for Mommy to drop her off. I don't think I can finish in that small amount of time but I should be able to get a good start on it. I have cleared the calender for Monday all day to spend time at the shop sewing. Maybe I will have everything complete by the end of next week. What a relief that will be!!! Maybe not having my sewing machine for the month of December won't be as bad as I was thinking it would be! Ha I have TONS of handwork I can be doing while enjoying the fire and a cup of tea.
Decorating the house will be slow but sure. I hope to take it a room at a time. I am sooo thankful the big cleaning was completed in October, it's nice to be working with a clean house. We won't be putting up all that we normally do, having 3 little ones around this year and hubby out of town. I don't want to spend the holiday's worried about what they can get into or hurt on. A few more years of less is OK with me!!!
I think I will be doing photo Christmas cards this year. Making handmade cards this late in the game will only make me nuts (more than I already am) I am going to do the best I can to keep Christmas simple and sweet. I don't think the birth of our Lord was meant to be spent running around like a crazy lady trying to meet every ones needs and want to haves. Saying no is not a strong suite of mine, sitting still is not in my nature but I am gonna give it my best!! Why do we woman think we can do it all?