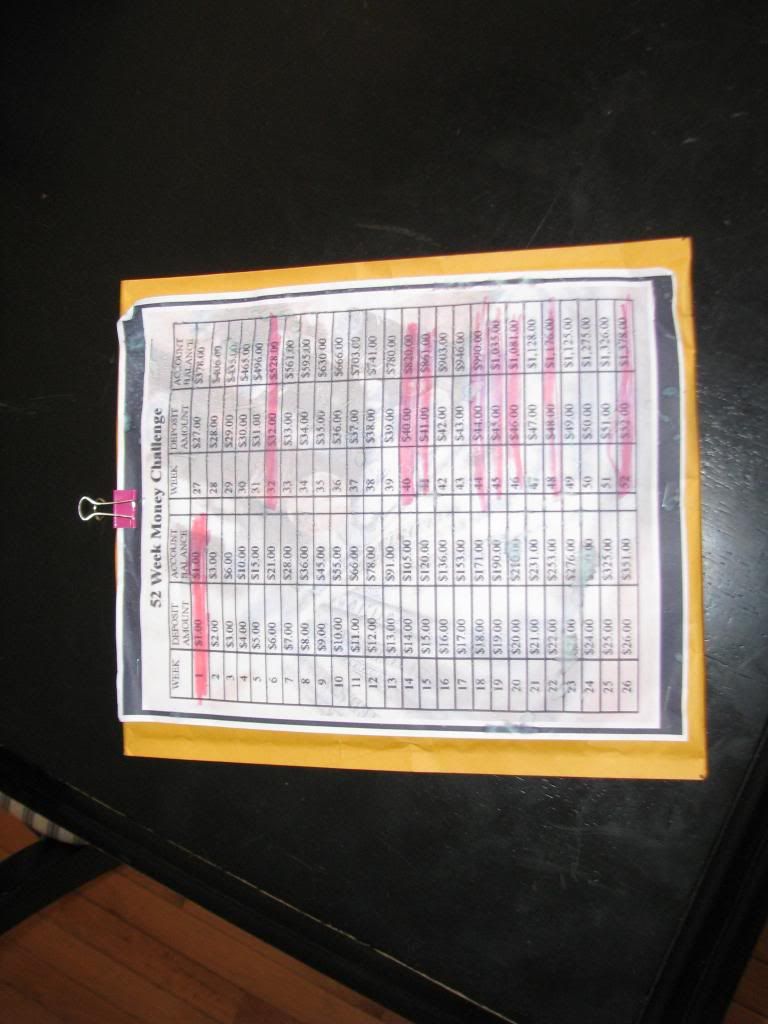 Lets pretend this photo loaded correctly OK? We are up to $349.00 in our 52 week challenge envelop. With all the Dr bills coming in from hubby's surgery I may have to back off and do some of the lower priced weeks until we can unload some of these bills but that's the beauty of this system. You can jump around to different weeks as needed!!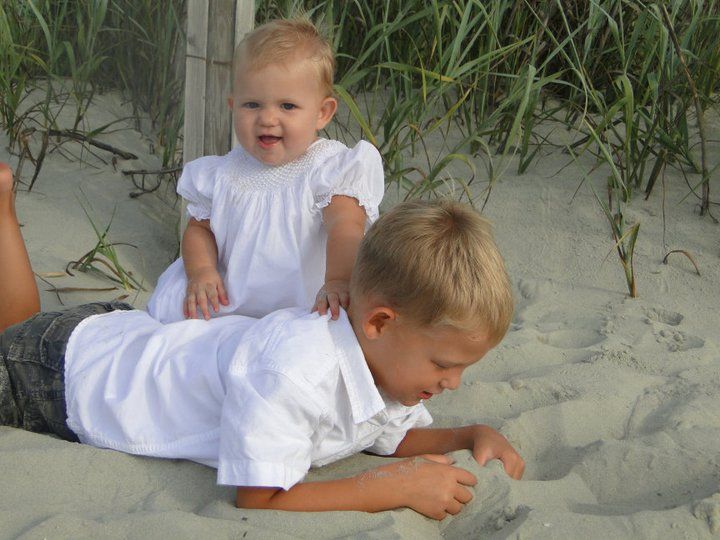 This photo of Karsyn and Tyler is to cute not to use don't you think? It is from our family beach vacation 2 years ago. Figured I would use it for our Christmas/Vacation account update. Grand total so far $1532.85!! Hubby's Daytona Bike week had to be cancelled due to the change in projects, figure that will save us at least $500.00 bucks, beer and Harley Tee shirts don't come cheap!! I have my girls cabin vacation coming up at the end of the month but it will cost me a big fat $.00 as I have already pre paid for that trip. The other ladies that will be going along will refund me their part of the cabin so I will be able to deposit an additional $400.00 into our Vacation/Christmas account when I return home. I hope to beef up this account in March by keeping my happy butt at home as much as possible (stay out of fabric stores) We don't have any other vacation plans until our family beach trip in June, hope to have this account setting pretty by then. I haven't set up auto deposits into this account yet as we have had too many unexpected expenses this year. Maybe once hubby get set up in yet another apartment and all that goes with it I will be able to figure out a reasonable amount for each month and stick to it!! I girls gotta have dreams you know!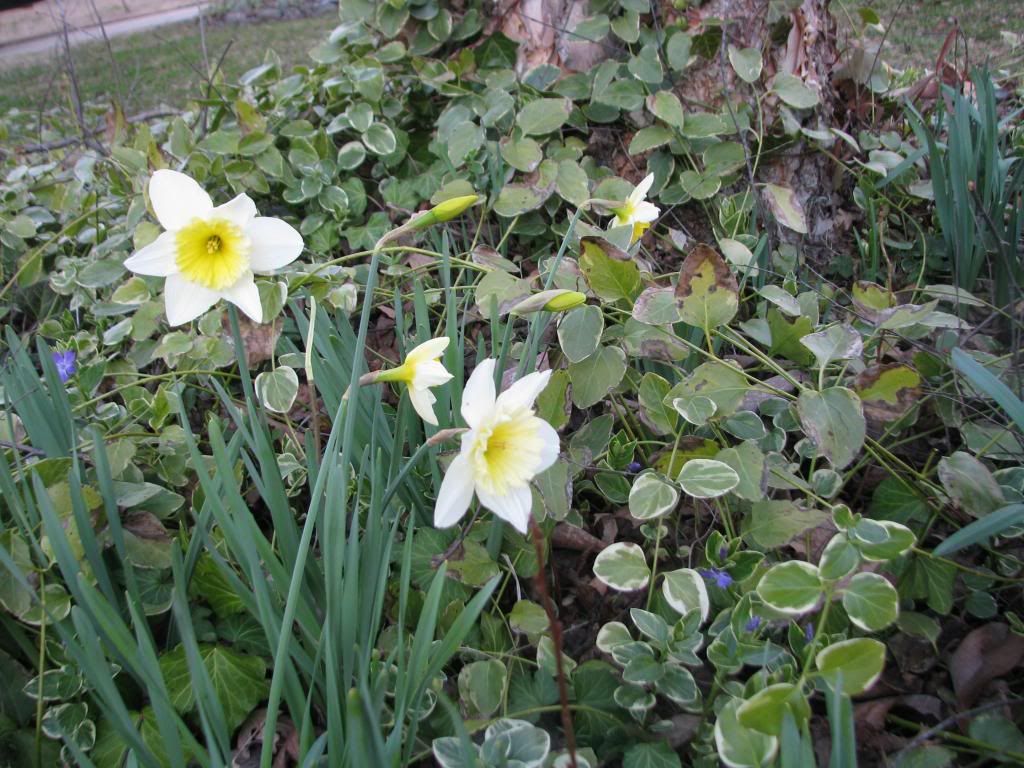 Hubby and I have been busy beavers getting things in order for his next move on this lovely spring day. I think we are in pretty good shape. All of the household stuff he will be needing has been pulled together and packed up, winter laundry coats and stuff are packed away, summer things are headed to the suitcase, office items are organized, blue prints, drawings as such are loaded in the truck. I do believe the decks will be cleared so he can enjoy a few days at home to relax and enjoy some time with the grands.
There is never a dull moment with hubby's job. After 38 years of being ready to jump when the call comes we should be use to the scramble to get him on the road but sometimes it throws me off. Just when I think I have things figured out where the budget is concerned one of these quick moves comes along, grr We have to keep reminding ourselves that we are SO BLESSED he is still able to do what he loves with a company that has been very, very, good to us over the years.
Each project comes with its own challenges. Where should he live, and apartment, house or a motel? Should he rent furniture or buy it? When he buys of course it's not the best in the world but good enough to get by for awhile, then it is all donated to a local charity when he is ready to move. The family calender we work on over the New Year seems to always get changed other than our family vacations in the summer and fall, those are written in STONE!!!! We try to schedule his trips home close to Birthday's and holiday's, not always easy to do. Keeping our family traditions and commitments are the VERY most important things of all.
Off to the land of kiddo's high on pizza and sugary drinks with talking mice, ball pits, and machines that will suck your money out of the pocket in no time at all.