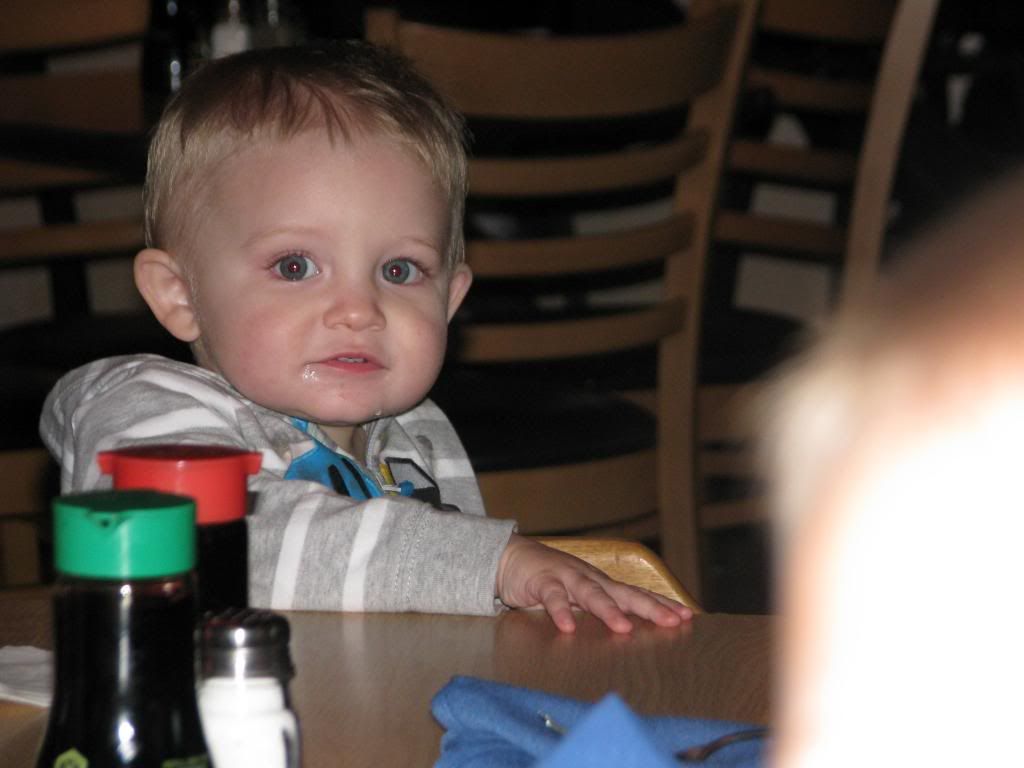 I haven't shared photo's on the little grands for a long time I am thinking. Here is Mason man at Papaws Birthday dinner. He is still the sweetest little boy ever!!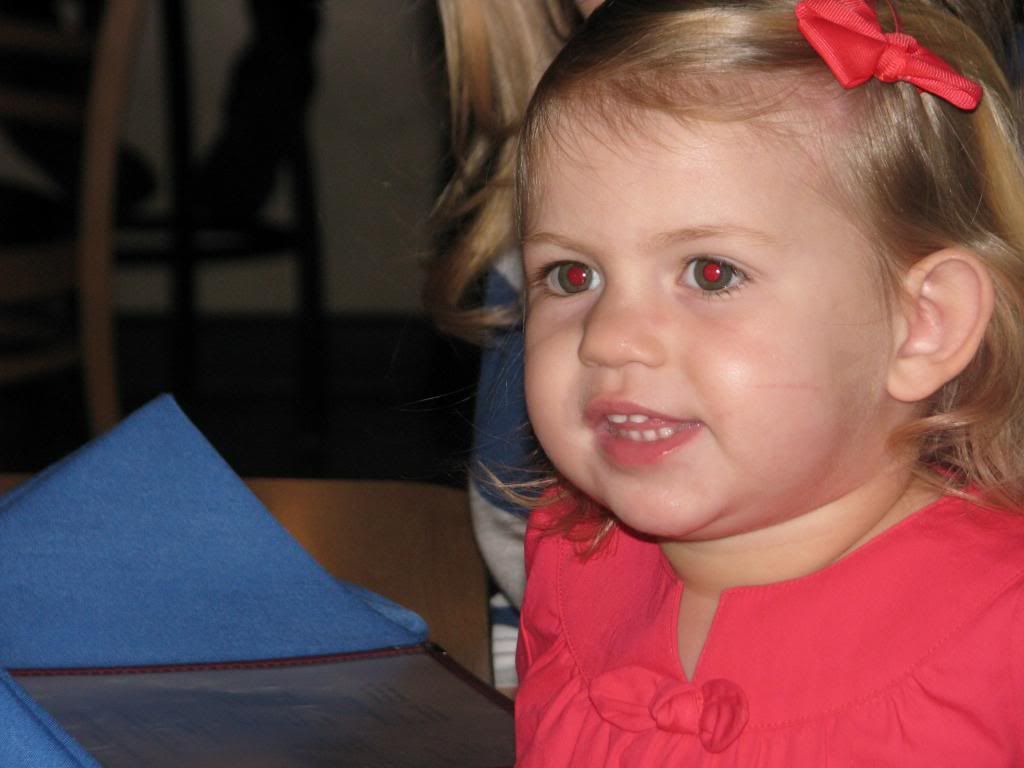 And Karsyn who has turned into a girly girl who talks a mile a minute!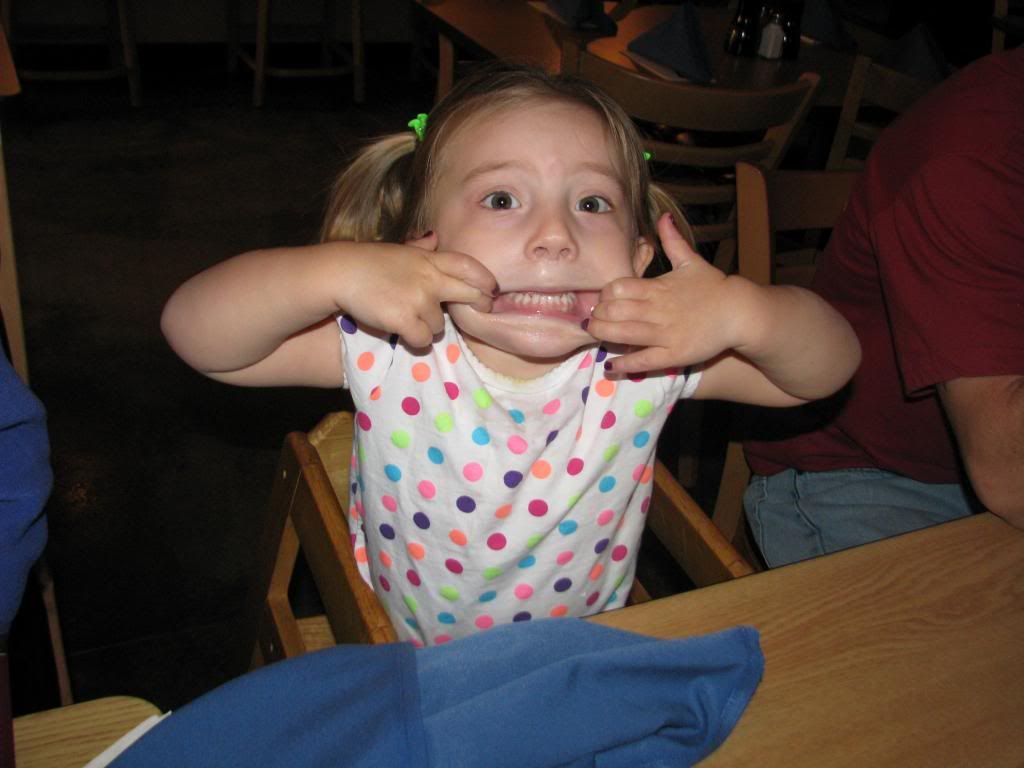 Kara is a mess of trouble, always doing something she shouldn't, she is a handfull to say the least. Mommy say's she will be an only child! Ha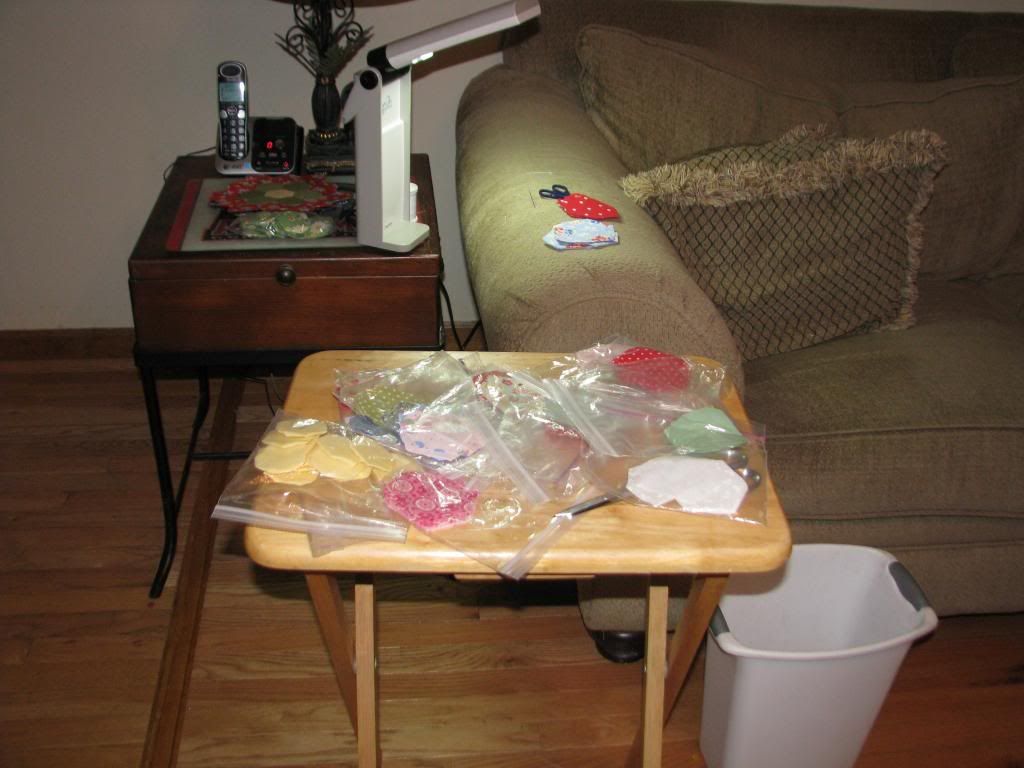 After hubby left Wensday I set myself up a Hexie factory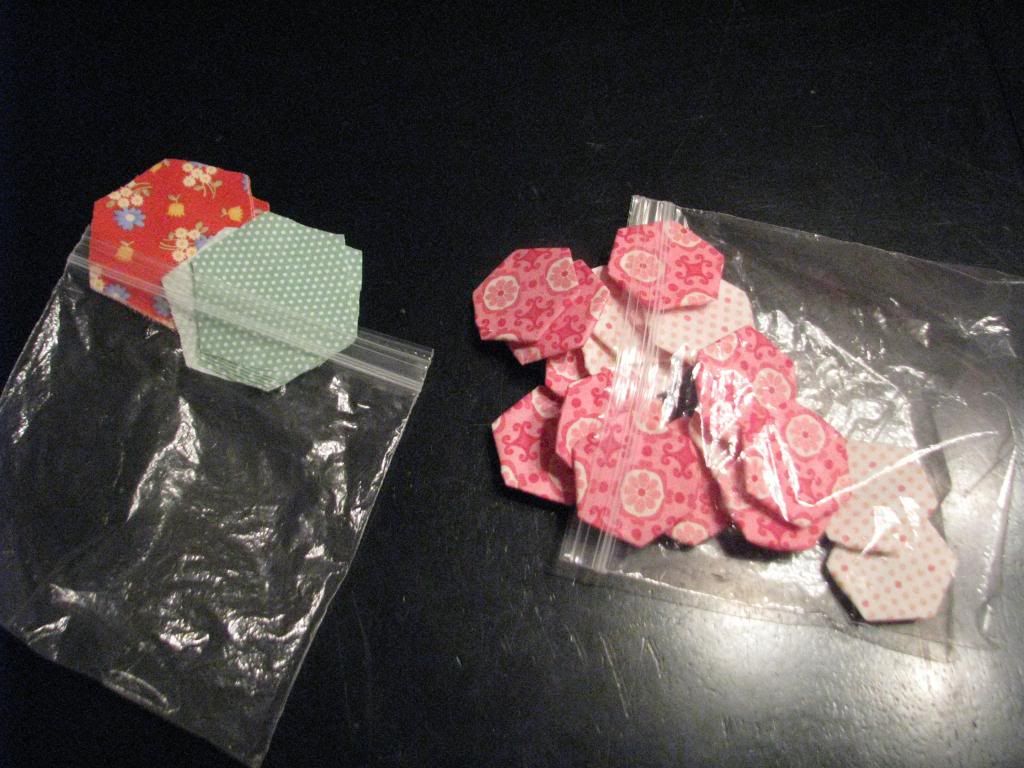 First zip bag are the pieces I pull and cut for a flower, second baggie is of the individual flower pedals ready to be worked up into a flower. I have lots and lots of these baggies waiting in the wings now. Seems to keep the process going a little faster. I can grab a baggie and do a little work when I have some spare time.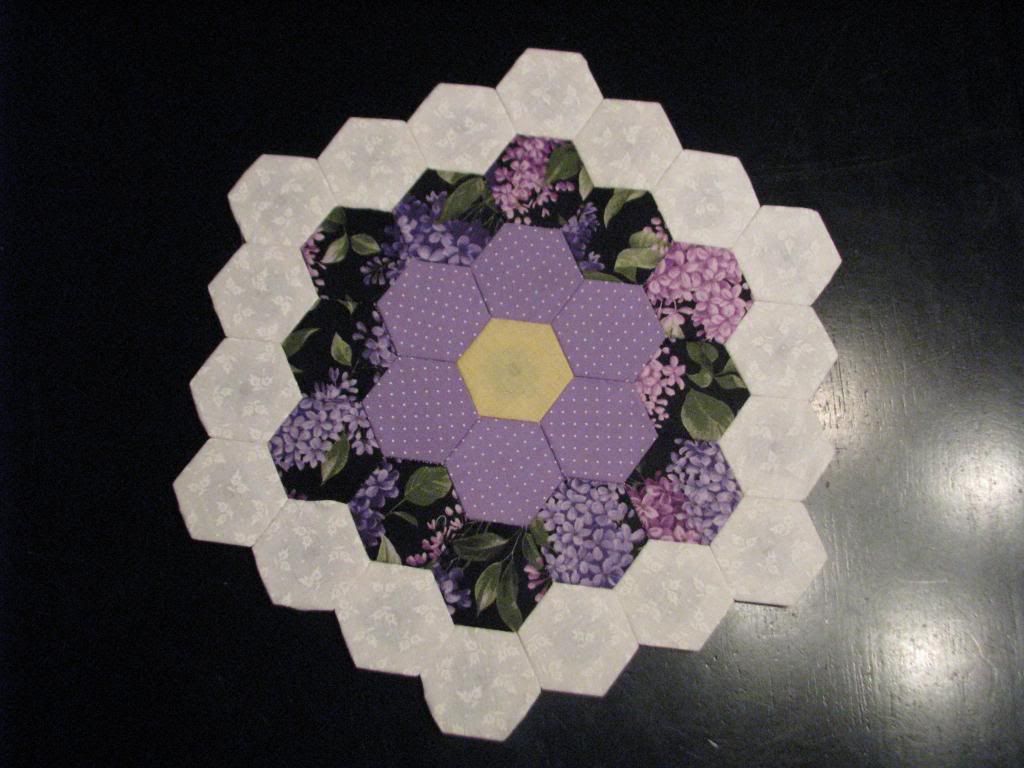 I was able to sit and finish two flowers this week. Here is the first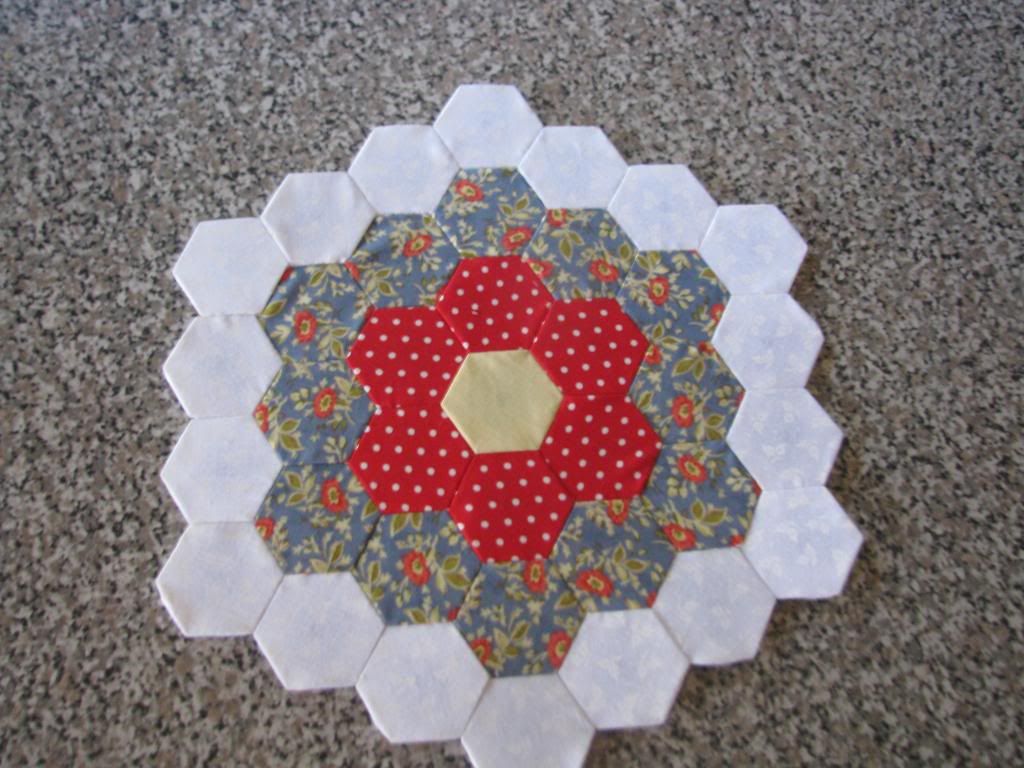 And the second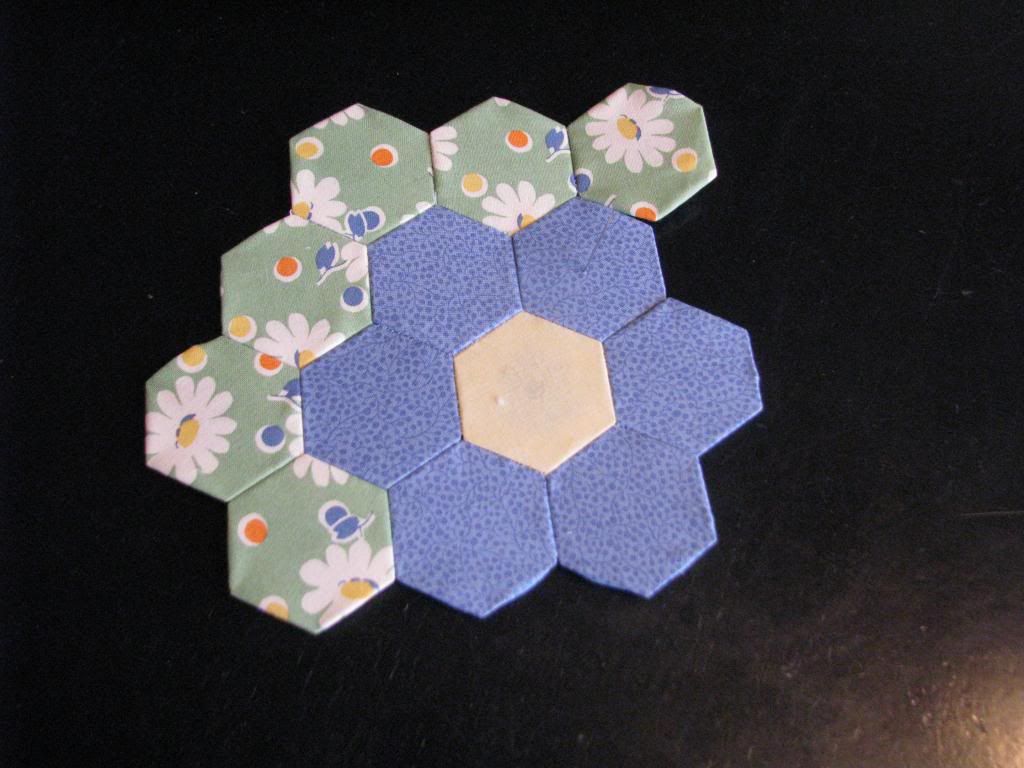 On for today is the third flower, that is if Kara will take a nap!
I have been down and out with a cold Kara was kind enough to share with me for the past two days. I tell you that girl will be the death of me! Ha While laying around sipping Nyquil I have been making SLOW progress on my Hexie quilt. My goal is to finish the thrid row before the end of the month. I might just take her with me for our mountian trip at the end of the month to have something to work on while we hang out around the fireplace in the evenings.
I love making these sweet flowers except for the fact they take 5 hours each!! Rome wasn't built in a day nor will this quilt be finished anytime soon. This "Grandmothers Flower Garden" quilt is taking me a WHOLE lot longer than I thought it would. However it is nice busy work while I don't feel like I have the energy to do much else.
I sew hope to get back on track with regular blogging soon, life seems to be getting in the way! I still need to post a wrap up of the Food Stamp challenge as well as the cookbook challenge I did in Febuary, hopefully I can get it toether this weekend. Off to pick up the little devil for the day. Fingers crossed she will be at least an almost good girl!! Ha