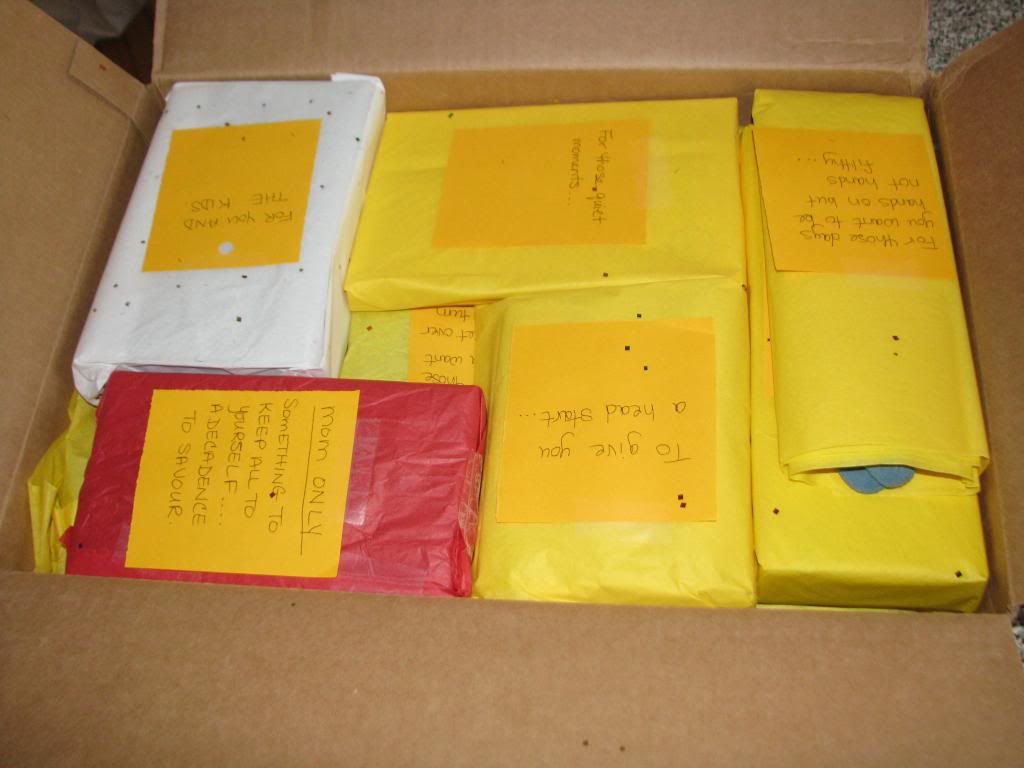 Look what came in the mail yesterday, my Secret Sister gift hosted by
Carla
Pam
my Secret Sister loaded this box with every sorta goodie a gal like me would love. The first three packages are to use in the garden this summer. Garden gloves, peat pots, and the cutest ever garden stakes for our herb garden
How stinkin cute are these?
Also included was a cute set of stationary and stickers for the grands to play with! They will be working on cards to send to their Papa. He is going to go gaga over them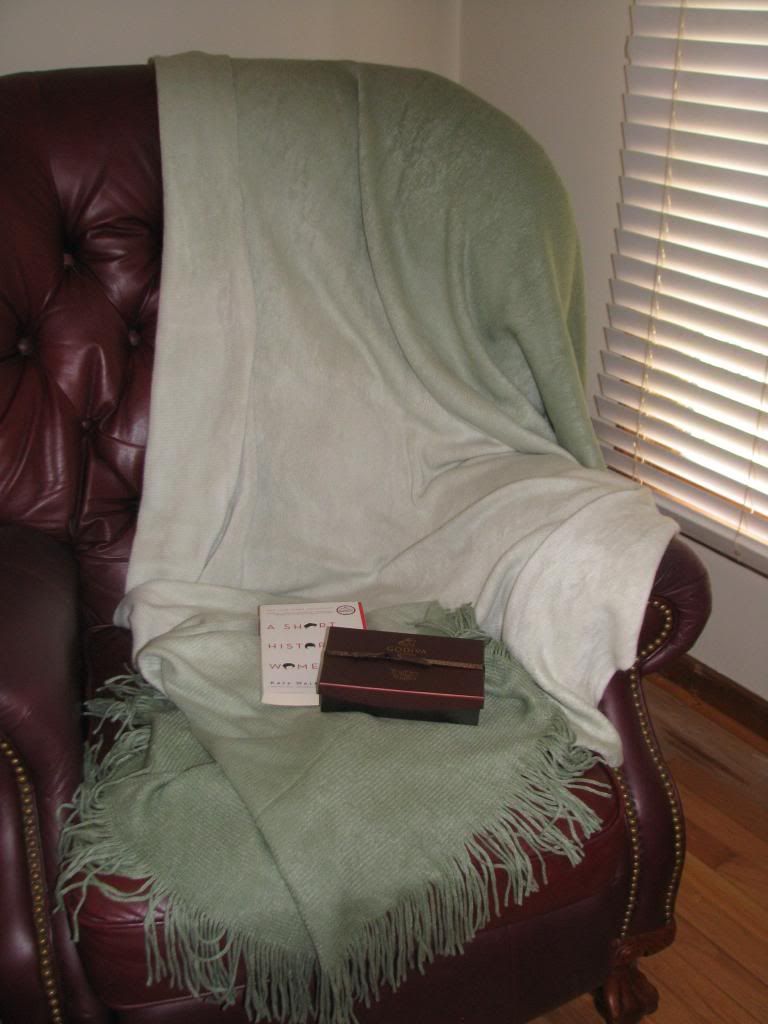 .
Not done yet! She also sent a great book, chocolates, and a wonderful soft cuddly throw to curl up with at the end of the day. THANK YOU SOOOO much Pam. Each and every thing is a treasure!
Kara's big girl bedroom lamp I found this week. This should give you a good idea of the style Mommy is going for. A girl can never have too much bling! Ha
I can't begin to say thank you enough to
Pam
who was my Secret Sister this go around. As I told her in an e-mail this morning I don't even have this many nice gifts to open at Christmas!! Hubby is now on notice he better step up to the plate for Christmas 2013!! If he needs any idea's I will refer him to Pam! Ha
I finally have the GRRR tee shirt quilt pinned and ready to quilt. The machine is setup, all systems are ready to go except me. I don't know why I have such quilters block on this quilt...but it must be done. I need to get my you know what together for our girls weekend, the sewing machine has to be ready for the trip sooo it's time to get this job completed. Ready or not, here we go!
Two friends that were going on the mountain trip have had to cancel due to family issues that have come up :( We are so going to miss you guys but next year is another year. It is hard for we ladies to run away from home sometimes. Being the HEAD of the household and all that goes along with it is a blessing but at times it sure does get in the way of our time off no matter how far in advance we plan. Better not even think about all the wonderful cooking that they share with the rest of us when they are along on the trip. We may be forced to grab a bag of Oreo's as a substitute! Ha
I hear the redecorating of Kara's room is moving right along. For the first time ever I have stepped away from the plate on this one, other than the checkbook I am out! Ha The convertible crib we bought Kara will not work in her room as it converts to a full size bed :( No way will a bed that big fit in her little room. I went on a search for a toddler bed. Found just the thing Mommy wanted on line for $99.00 plus shipping but thankfully before I got home to order it I found the EXACT same bed for $69.99 on clearance at Target!! What a nice surprise after all the unplanned spending I have done for her room. I sure hope the little stinker will sleep in her fancy new room once it's finished!!
Karsyn is with me this morning while her Mommy does some shopping for her friend that will be joining the church at Easter. This is the first time DD#1 has sponsored anyone in the church, she has really enjoyed the experience but sorta dreads the retreat they have to attend this weekend. It's hard for Mommy's to just walk away! Ha Both of the Daddy's have planned to tag team the kiddo's while the Mommy's complete the requirements. Not sure what all this is called as hubby and I are not Catholic but it is a pretty cool deal!
Karsyn is busy in the playroom with her new Doctor dress up. She told me to leave, then shut the door on me because the babies are all sick. Fine by me, I am finally recovering from the last kick my butt cold the grands shared. I think I got some cute photo's of her doing her thing, she is VERY into administering health care these days. How nice would it be to have a doctor in the family? We already have an engineer, plumber, accountant, 2 teachers, a hair dresser, me the mess cleaner upper. A Dr would round out the mix nicely!!
Off to start that dreaded FMQ, UGH