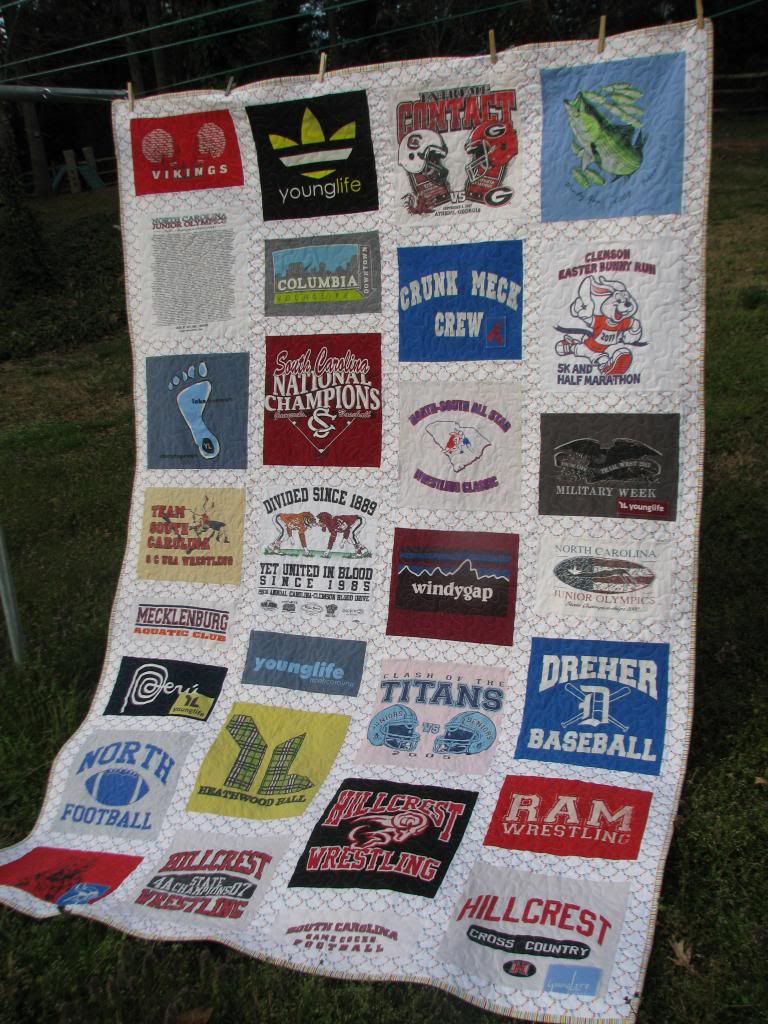 It's DONE!!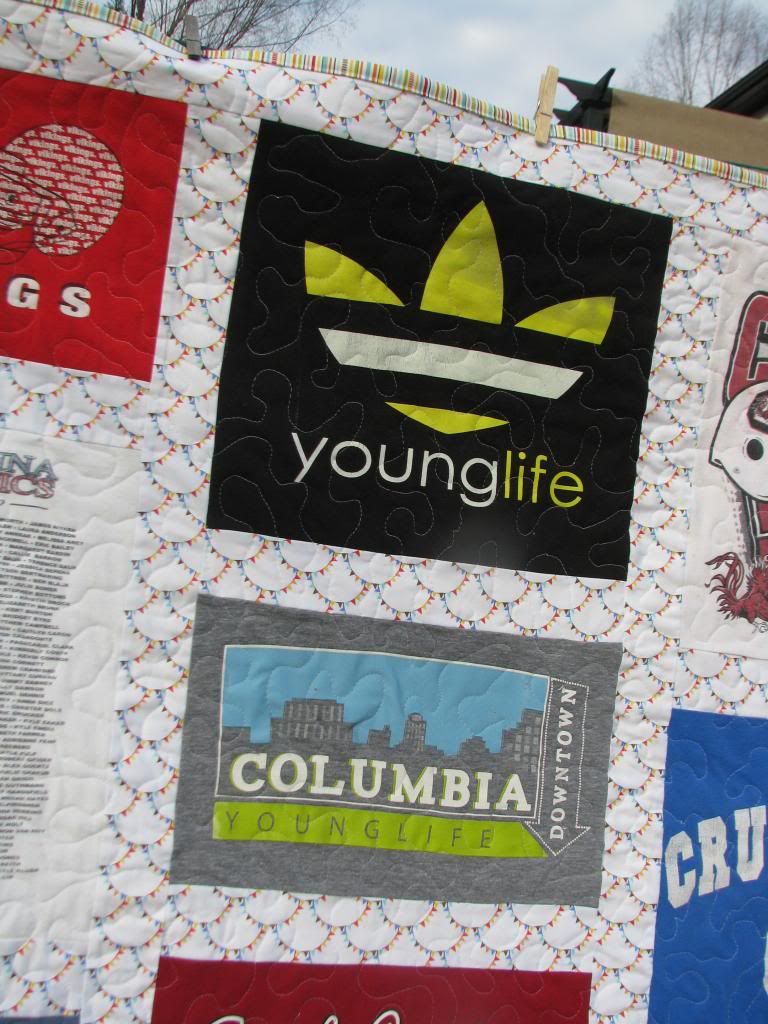 The Bride and Groom both gave up lucrative jobs over the past two years to follow their hearts as Young Life employee's. How cool is that! The tee shirts are a collection of their High School, College, and of course young life memories. You Game Cock fans (USC) will be happy to know this young couple are both PROUD USC grads!
The sashing and binding turned out HAPPY, didn't want to go too cute as this will be shared by the couple.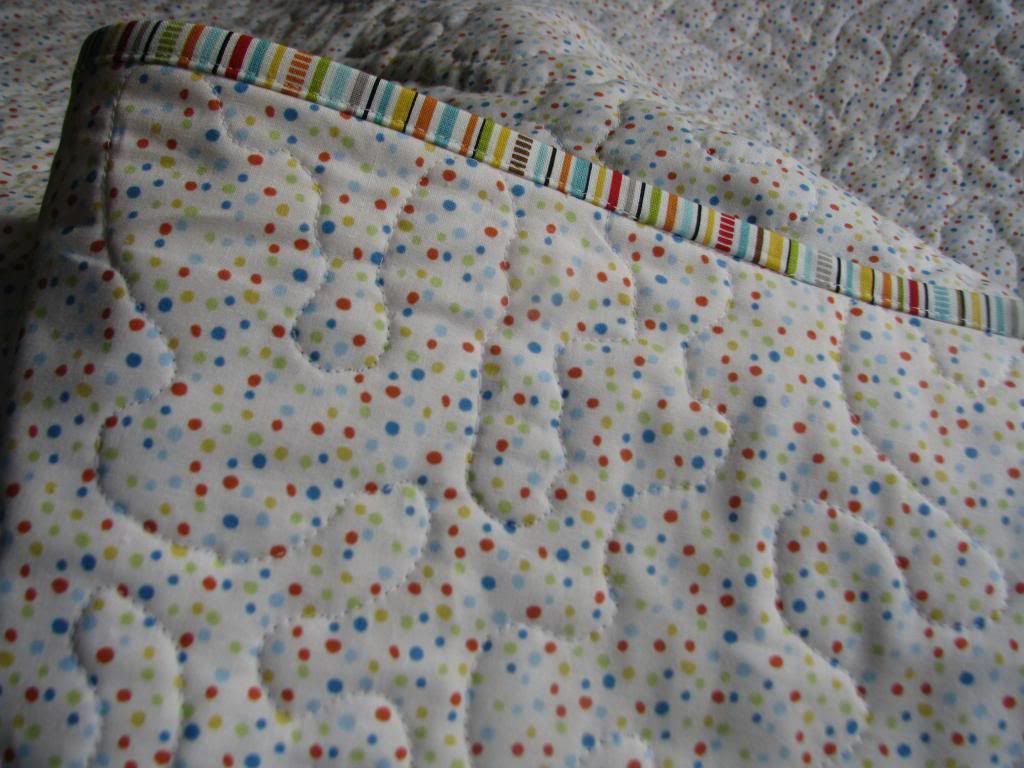 I kept the backing happy as well. Lots of fun colors to match this couples personality. I gave Mom a hard time this morning as I turned over the quilt of all the fun the Bride and Groom will be having snuggled up under this labor of love. Ha The kiddo's took a vow of Chasity way back in middle school, they are both looking forward to getting with the program and remind Mom often. Seems more and more young people are opting out of the love connection if you know what I mean until they are married, gotta LOVE that!
Monthly goal of 7 hexies for row #3 complete. I messed up and only put 6 hexies on row #2. After finding that blooper I made an additional hexie to get r done then sewed it on at the wrong place. No big deal I can add the extra one next time and I am ahead of the game for row #4. It will all work out in the end.
Packed up and ready to roll for our Mountain trip, just waiting on my buddy to drop her baby off at
"Camp Wagging Tail
" then we are off. Mommy will be checking in on a regular basis's at the site to watch Dexter romp and play with his buddies.
We have several different "Doggie Day Cares" in our area. They provide day camp or overnight camp for our furry friends. AJ the beagle and our grand dog Kody Jackson have been overnight campers in a couple of them over the years but both babies didn't like it!! They are so spoiled they were very put out with the other campers, we even got the suckers a suit with their own TV, spoiled rotten for sure!
These Doggie Daycare are making a KILLING, what a great business to open if you have a love of pets and don't mind poop.