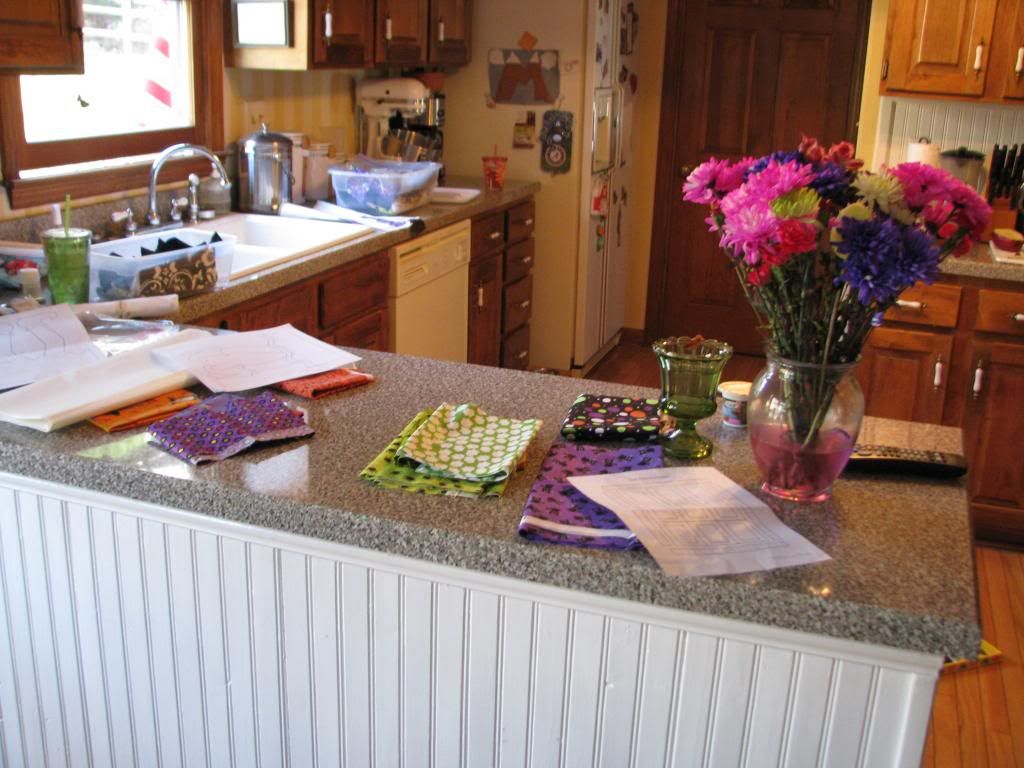 I have a love hate relationship with leftover fabric. I HATE the mess I make dragging everything out to see if I have what I need to make what I want.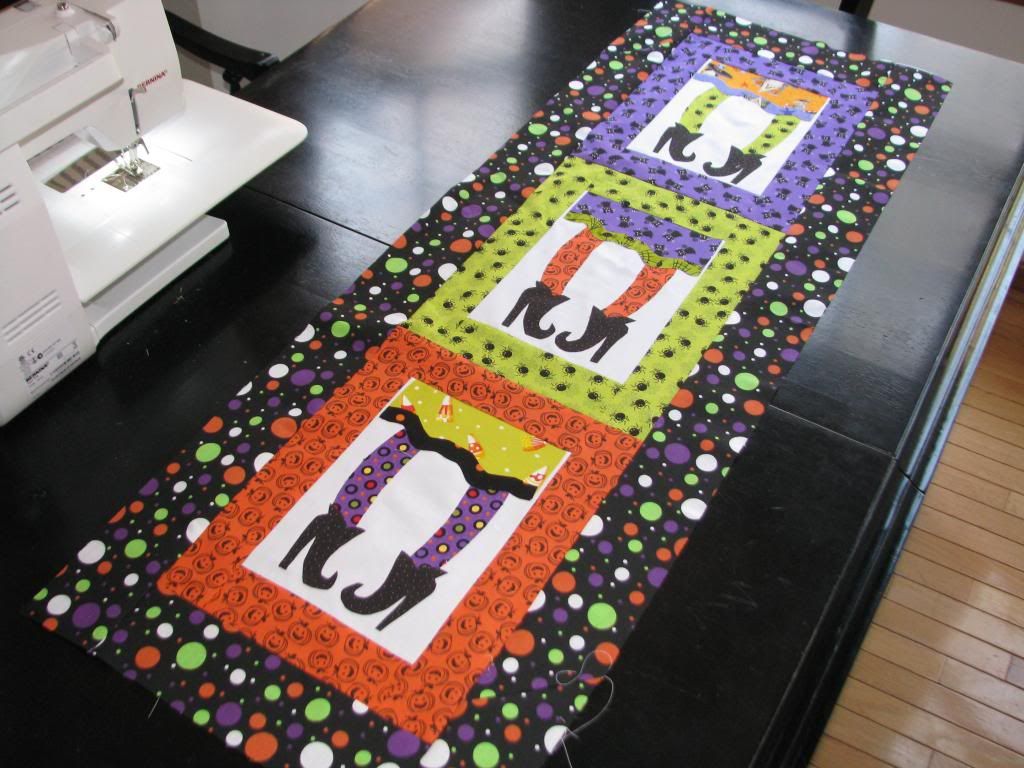 But I do sew love when it all comes together from leftovers only!
On to the quilting, satin stitching, and binding tonight maybe?
What the heck one was good two is better!!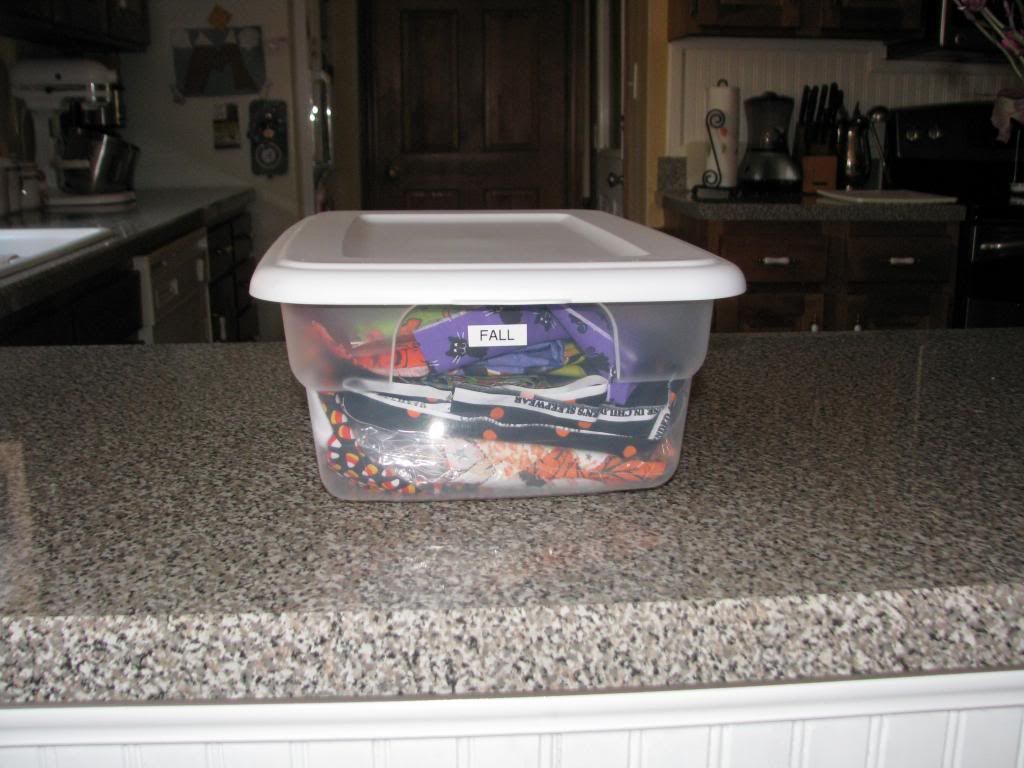 The kitchen is back in working order, but the tub of leftovers is still full, what the h...
While Kara played (destroyed the play room) today I got started on Halloween table runners. Both are for gifts later this year, woohoo I am ahead of the game. The truth is the pattern has been sitting in the "Gotta Do" pile for so long I was getting tired of moving it around. I am pretty sure I have enough of the 70% off Halloween fabric leftover from quilts last fall to do the backing on both of the runners, for sure I have leftover batting that I have been meaning to patchwork together. SEW glad I checked my stash before I hit the store to buy what the pattern called for. I wanted the runners to be super cute for the special friends, was more than willing to lay down the cash but it was totally unnecessary!
If I have any energy left tonight I might get started on the quilting but I have a trip to the grocery for Sunday dinner still on my "Must Do" today list along with picking up prescription drugs. Not sure how much the old body will be up to after two days keeping up with Kara. I really, really, need to get in the sewing room and clean up the mess. I have been just throwing everything here and there over the past two weeks. Sew many hidden treasures among the mess that I am afraid to step foot in the room! Ha Kara ventured in the sewing room with me this morning to pull the fall tub of fabric, one look around and she says "Nanny dis a mess". Tomorrow is always another day!