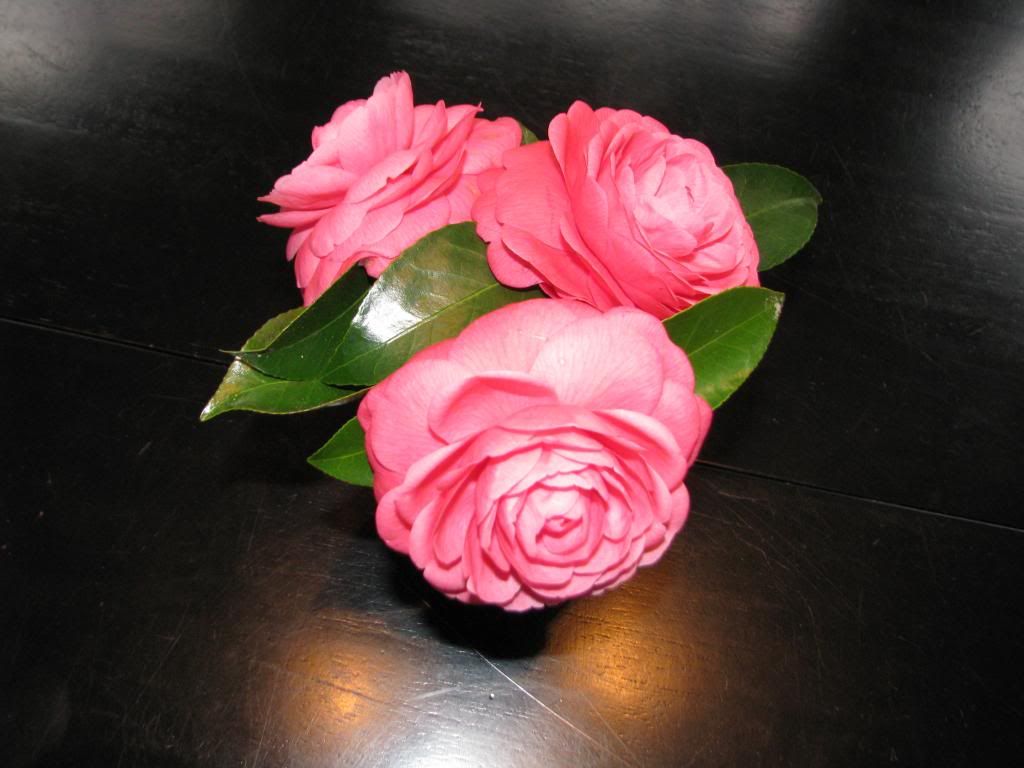 I cut a few Camellia blooms yesterday evening to put around the house, why not bring some spring indoors. What a surprise this morning to wake up to sleet and freezing rain :(, burr it has been cold, rainy, and raw all day.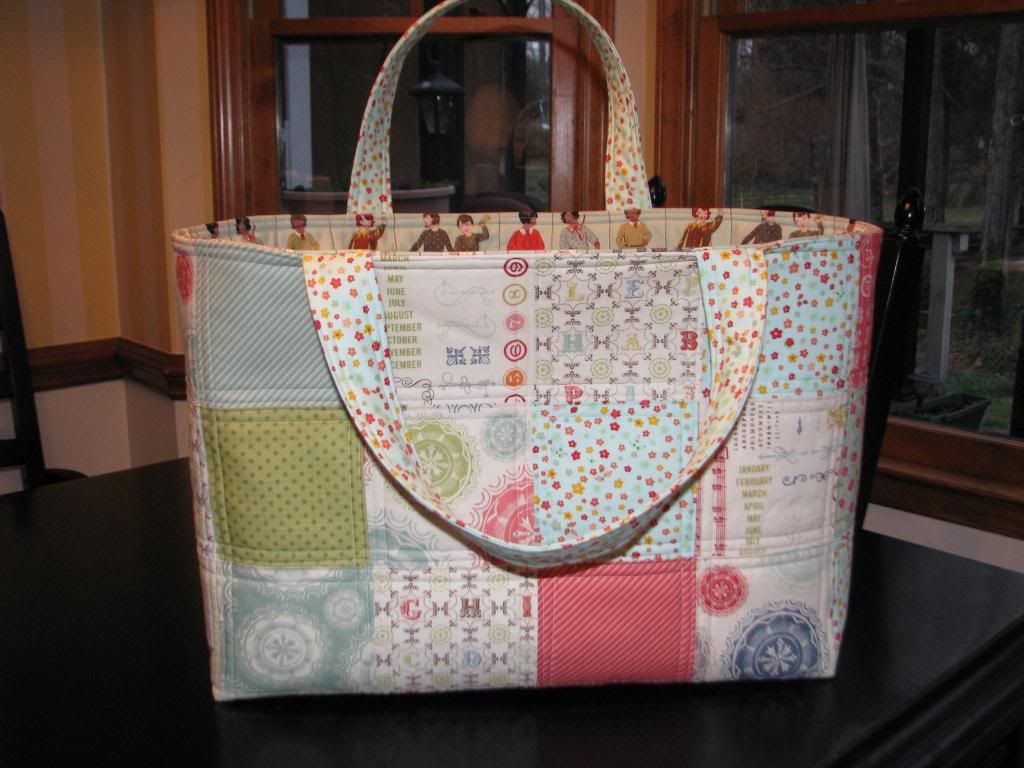 Here is the Chubby Charm Pack Bag ready to go under someones Christmas tree this year
Nice deep pockets inside on each side along with a loop (on the left) to hook a zippy wallet or whatever else I decide to make.
So you can get a visual of how big this Chubby bag is check out this 8 quart stock pot sitting in front of it. I tell you this is one big bag, prefect for traveling, crafting, weekend away, picnics, the uses are endless
Gifts for DD#1 kiddo's to open at breakfast in the morning to give them a clue of where they are going for the weekend.
So what did I do on this miserable, cold, rainy day? Will let me tell you I didn't curl up at the wood burning stove with a cup of tea :( I picked today of all days to do errands, one thing lead to another. I ended up not getting home until 3:00. I felt and looked like a drenched rat.
First stop the post office, in and out in no time as smart people don't do errands on the coldest rainy day in over a month.
Next on the list, today was the last day I had to go by Gymboree to purchase the grands spring outfits for their group picture while the Gymboree bucks deal was still going on. Again I had the place to myself so it was easy in and out.
DD#1 called to see if I was near Stein Mart as they had wooden puzzles she wanted for the little ones Christmas gifts at $6.99 each. Sure, these puzzles normally run at least $12.99 each. By now I was soaking wet, grr
On to Barnes an Noble to pick up Zoo books for DD#1 kiddo's. Hubby used his motel points for rooms so they can have relaxing trip to the zoo over the weekend. We thought it would be fun to give them some zoo books to announce the surprise at breakfast in the morning before they leave on their surprise trip. I found Karsyn and Tyler's pretty quick but decided an animal puzzle might be more fun for Mason man.
Back in the ran for a second trip to Stein Mart. Oh what we Nanny's and Papaws will do for these sweet babies.
Last trip of the day was over to DD#1 home to delivered the surprises and of course some play time with the kiddo's.
I got ZERO done at home today, don't expect to get a thing done tomorrow as I have Miss. Kara all day. I really do hate running errands!!! If it were up to me I could be a hermit living in the woods. It would surely be cheaper too. Ha