I found this recipe card on line to download for free. Thought maybe some of you working on your cook books this month might need more recipe cards. I ran out the middle of the week:( I was able to get 3 per page when I printed them. Nice and cheap, plus no running to the store.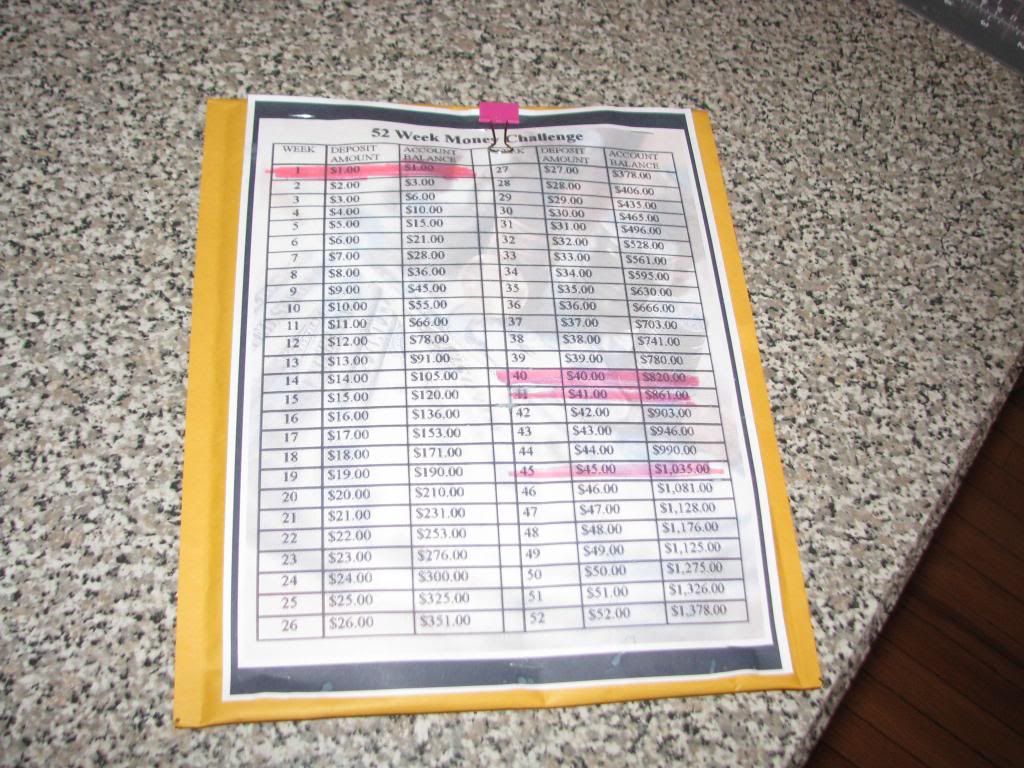 Another week in the books for Cindy's 52 week savings challenge. We are up to $227.00 WOHOO!
I was able to get in a tiny bit of sewing this weekend. Sew much more to do but with hubby home it's hard to find the extra time.
Shhhh, Don't tell. I did at least get hubby's "Bama" quilt cut out today. I am going to have to sneak in some sewing while he is home this week or I will never have his quilt ready in time for his BD next month. This is going to be a VERY simple quilt, hope to keep it manly looking.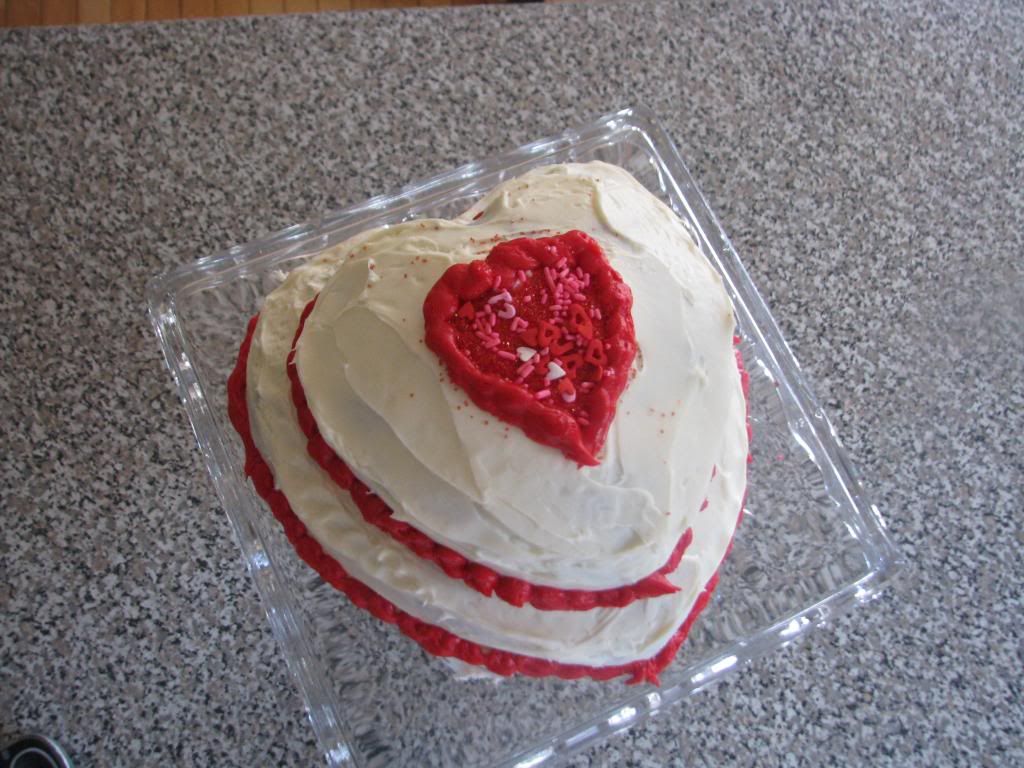 We celebrated Valentines Day today at Sunday dinner. The kiddo's should be doing their own thing on Valentines Day so we wanted to give them their gifts today. The big kids received a gift card to their favorite restaurant and of course a free evening of baby setting. The Grands each got a small something from us. After all Mommy and Daddy should be doing the big stuff right?
The grands loved digging into some CAKE after dinner.
I needed to run to the grocery today to pick up broccoli for dinner tonight. On a separate order I picked additional broccoli we will need later in the week as well as beans for some soup. I found a deal to good to pass up at the deli. Roasted chickens are always on sale for $4.99 on Sunday's, today they had an extra $1.00 off. The chickens are between 2-3 pounds each, I think I can get at least 4 meals out of these bad boys!!
Food Stamp shopping today was $12.31, savings was $8.29. The only thing I did plan on buying was the broccoli however if hubby is A-OK by his Dr. Wednesday he will head back to the project Saturday AM. What that means for me is I need to do some power cooking this week so I can send him on his way with lots of frozen meals to last the rest of the month. This was my last chance to get in on the roasted chicken deal before he hits the road, plus with an extra $1.00 off each I can't go wrong. The beans are soaking overnight then bean soup will go on the stove first thing in the AM, next comes the freezing for "To Go" meals for us both. I will work some magic with the chicken maybe tomorrow to make up even more freezer meals for later in the month. I see a few long days in the kitchen this week! Ha But that is a good thing, I can get to work on his quilt and not worry about cooking for many days (I hope)
Also on the baking list for the week is Spiderman Valentine heart cookies for Tyler. Seems Mommy has shown him how to get on pintrest and send Nanny his wish list. I am really not at all the cookie decorating kinda gal, seems very overrated if you ask me!! Ha
Off to work on my cook books a little more before bed tonight. Hubby says he might just head to the office in the AM for a few hours of work. Oh to have a quite house, that is until Kara shows up tomorrow afternoon!!