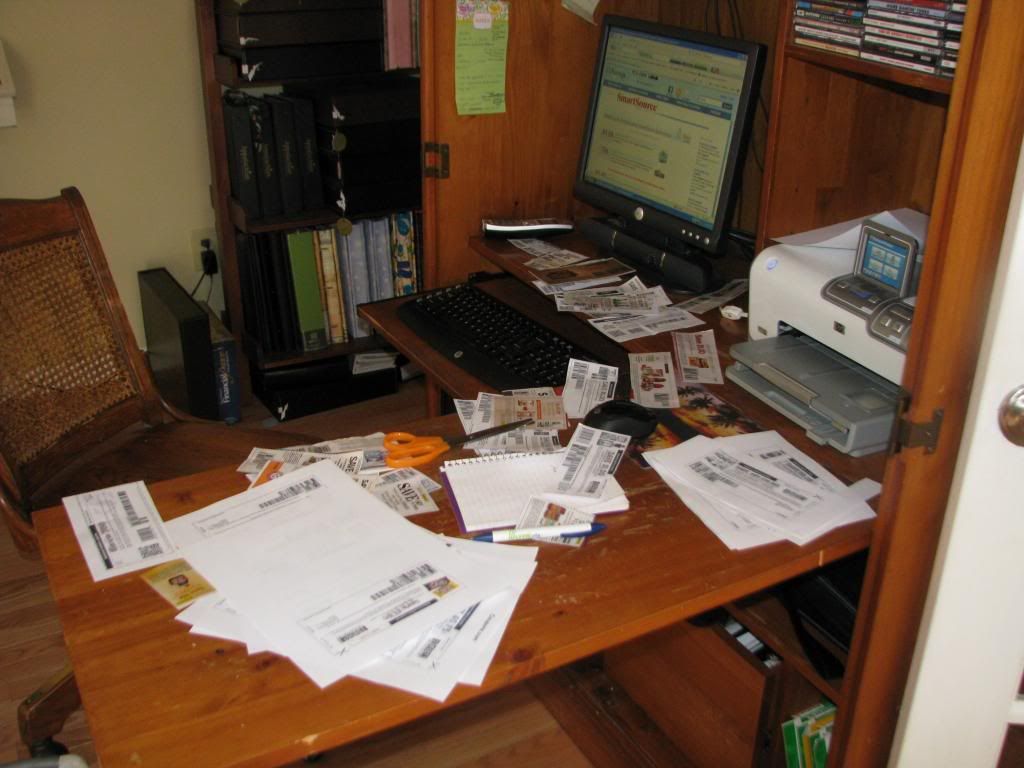 Messy coupon organizing before I hit the store today for the last week of the Food Stamp challenge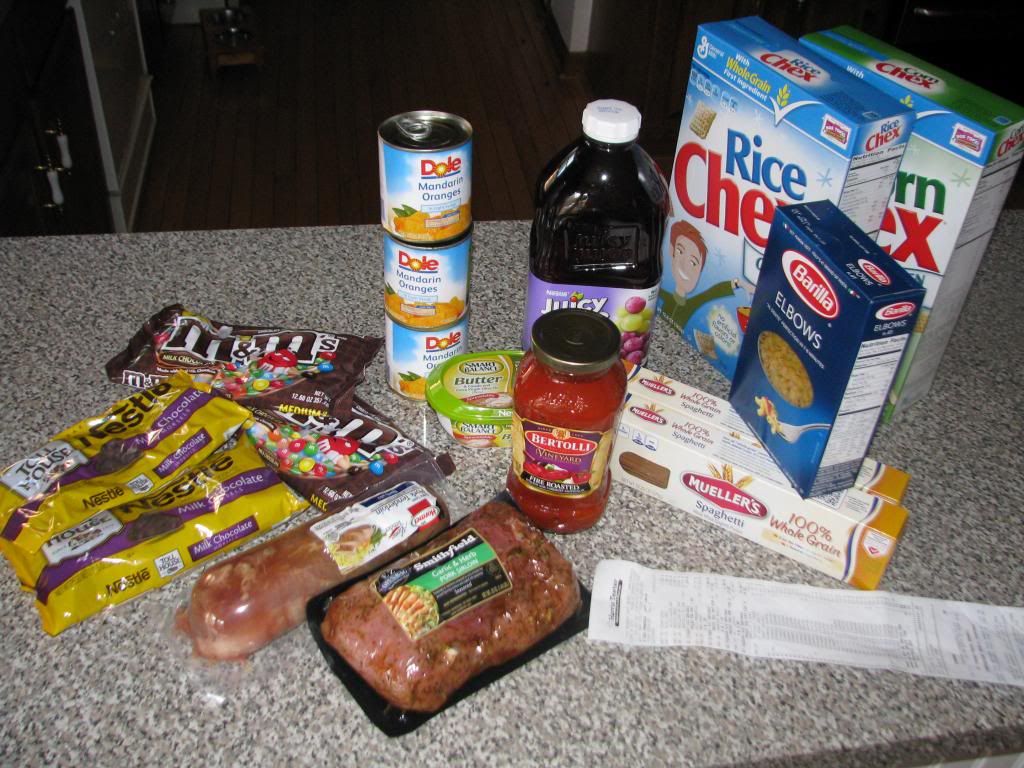 One of our local stores was running a double coupon week for coupons valued up to $2.00@. I dug around in my coupons and printed a few more of the high value coupons to score some deals. Total spent $28.73, Total saved $24.88
Next stop was CVS to work some deals. These are not related to the Food Stamp challenge!! Total spent $12.69, Total saved $22.76. In addition I received a $10.00 rewards coupon. I used the $10.00 rewards for the next deal.
The next transaction was 4 cans of Cashews. Total spent $4.32 Total saved $25.96. I also received a $5.00 rewards coupon to use at a later date.
The Total for the day was $45.74 spent, Total saved $73.60
First off THANK YOU for all your kind comments, thoughts and prayers for our Niece!! Also the advice on early retirement are wonderful points that we will be working on over the next few weeks as we (I) map out our game plan.
It's hard to believe this is the last week of shopping on the Food Stamp challenge!! As you can see by the purchases I made today I stocked up on some sweets!! With the high value coupons on each and everything I bought I couldn't pass up such a good deal. If we really were on food stamps I still would have bought the same things. While there is no food value in the M&M's or the chocolate chips there is Happy value in both. Even poor people deserve something special on the table or for a snack. Both of these items could be turned into lots of different fun to eat things, with careful planning they could last a few month's. The cereal is another snack item. We aren't much of cereal eaters but the cereal can also be turned into lots of crunchy snack treats. Two nice size pork roasts will be several meals on down the road.
I will have to do inventory before the month is out on what we have left in the freezer at the end of this challenge. I know for a fact that we have at least 2 weeks worth of "To Go" meals and a couple of other pieces of meat. I will try to put together an additional list of things we have left in the Food Stamp pantry.
Here is the Grand Total of what is left in the Food Stamp challenge bank....Drum roll please....$.13 cents!!! Talk about making it to the end by my chinny chin chin!!
So what have I learned from this very short month on living on a food stamp budget? Lots to say the least. First and foremost it can be done. You don't have to eat crap, however a little crap is good for the mind and soul, it should be included. I am in NO WAY saying this would be easy for most families in this day and time. Our society has lost the skills needed to cook, shop, and get a good meal on the table. SHAME ON US.
I will get a post together later in the week regarding my thoughts on this challenge but please check out this post from
Sandra
. You won't be disappointed.
Off to TRY and get ahead on tomorrow's to do list. Hubby and wild child Kara will both be around for the day