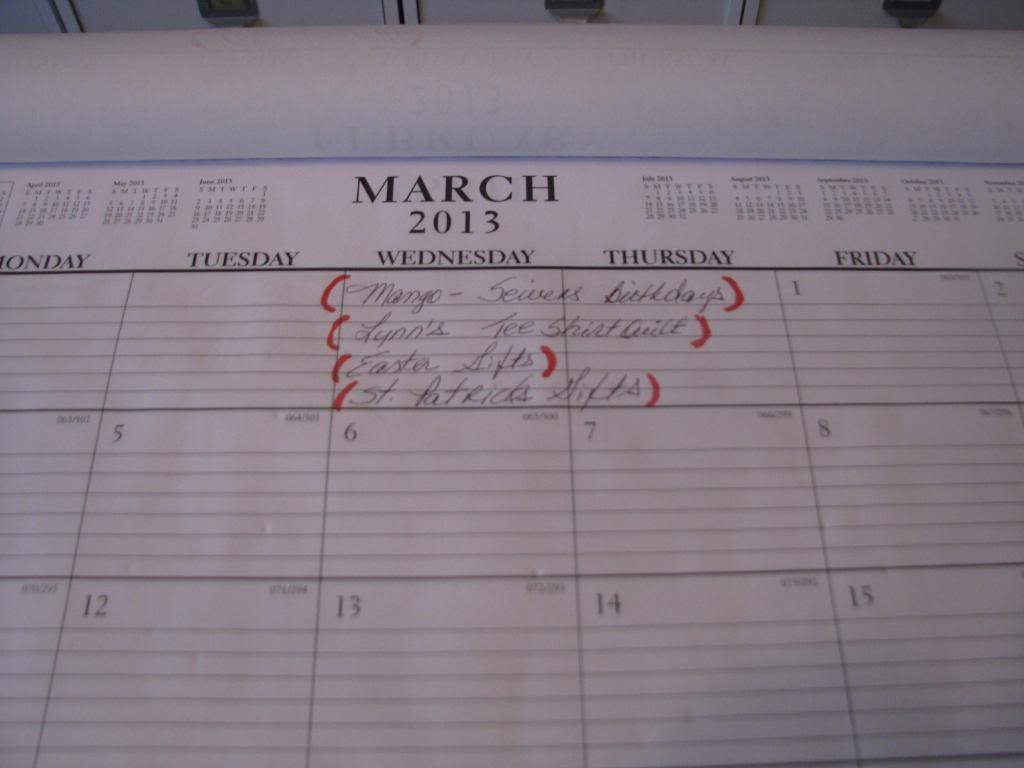 Bright and early this morning I worked on my project calender. I only got as far as listing what all HAS to be done before the end of March. The plan of action will have to come later.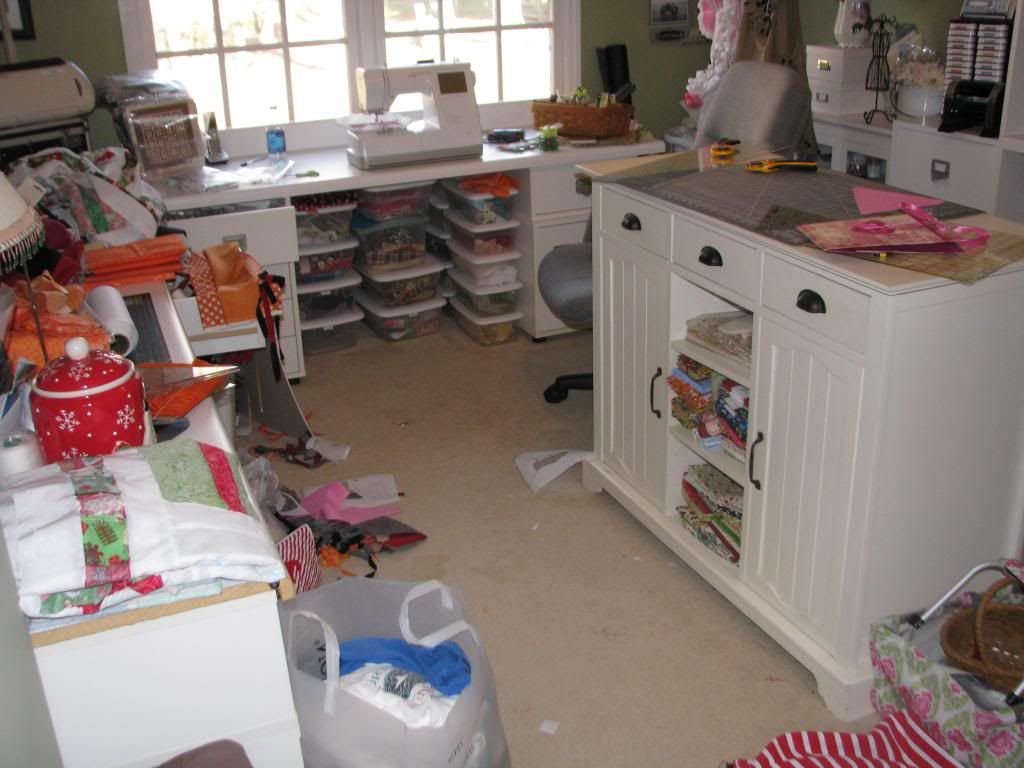 Then it was on to tackling this big old mess. While some improvement has been made it's a long way from being done. Too many projects are going at the same time and too little work is getting done!
The rest of the day was spent trying to keep up with this little gal. Kara has more energy than the Ever Ready Bunny. I finally got her in the house by letting her pull some carrots from the garden and promising she could wash them all on her own. All of the grands have a thing for carrots. They love to pull them up, wash them, and eat them. This is a whole lot of bang for the buck at only $1.00 a packet for carrot seeds. Kara is the only grand so far that will pick a tomato from the garden and eat it on the spot, a girl after my own heart for sure!! Ha
Dinner tonight was a pot of chicken and dumplings. Love a one pot meal!!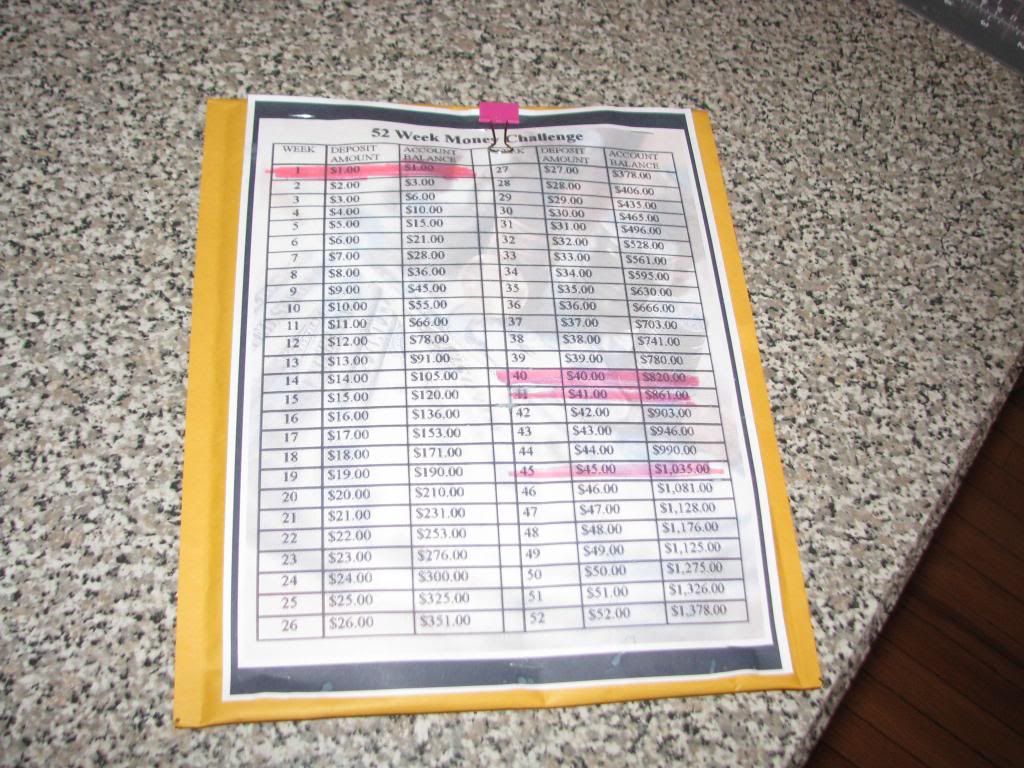 Update on the 52 week challenge hosted by
Cindy
. We are setting at $271.00 as of today. Not too bad for the 7th week of the year. You still have plenty of time if you want to join in!!
Tonight after dinner was done, the kitchen cleaned up, and hubby delivered to his Boys night out I had myself some play time. A nice big carrot table topper for Easter. It turned out really cute, wish I was better at taking photo's :(. Every single thing for the table topper was pulled from leftovers. I LOVE "Making Do" projects, however they can turn an already messy sewing room into a tea total disaster!!!!
You would never know by the looks of my kitchen right now that it has ever been cleaned up today. Not only was it cleaned up once, twice, three times, maybe even more but I have made a heck of a mess tonight playing with this table topper, soooo I will be at it again before bedtime! Ha
Hubby has invited me to join him in the AM to attend a gun show....Not my idea of a good time but what the heck at least I won't have to dress up, right? We received our Federal Tax refund back this week. The one an only thing he is wanting to do with it is purchase a new gun, UGHHHH. Really it's a pretty good deal for me, he gets a new gun if he can find what he is looking for, the rest is ALL mine to divide out however I want. Unlike hubby the money is not burning a hole in my pocket. As a matter of fact I like looking at the checking account balance!! I plan on finding some quiet time in the next week or so to decide what to do with the refund. Normally it would be divided up for savings, home improvements and some spend money. However this year we are looking at some HUGE medical bills that are arriving each day. Time to get out the note pad and do some figuring.
Today is also payday. I haven't even thought about paying bills, moving money to savings,
Christmas/vacation fund, or anything else. Having hubby around almost full time, the big kids, and grands in and out is leaving very little time for financial planning. Thank goodness so many things are set on auto pilot as far as long term savings, retirement and many reoccurring bills are concerned. My weekend looks to be filled with playing catch up on many fronts!!