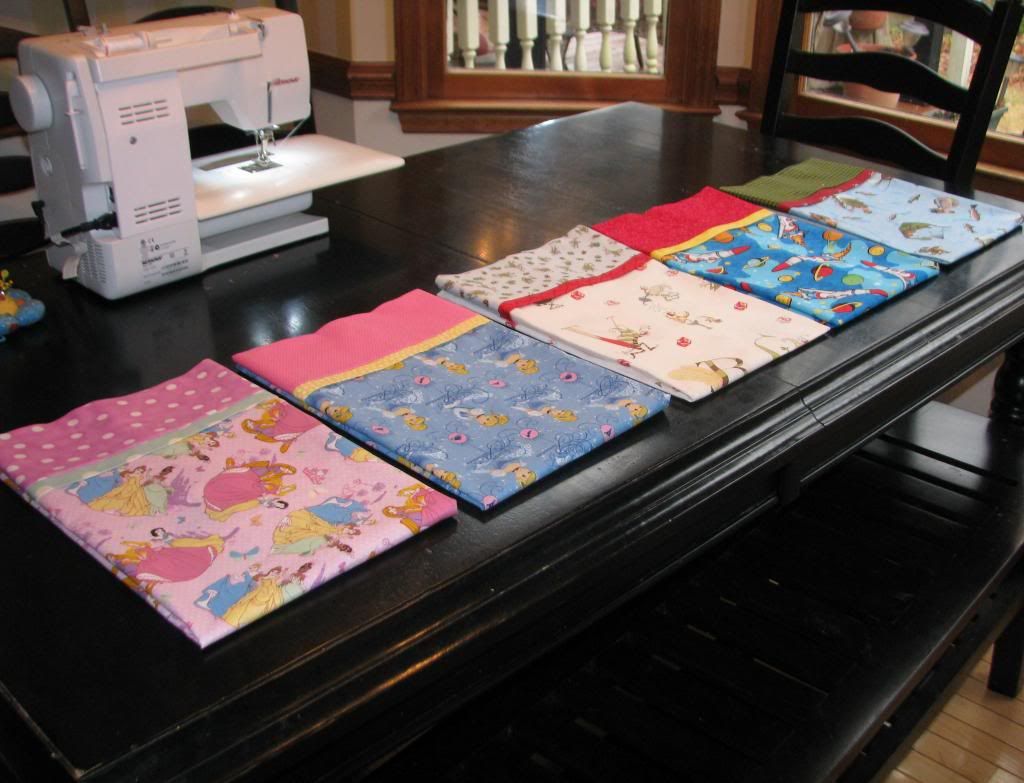 After Kara left today I got busy on some charity Pillow cases
Some for little girls
Others for little boys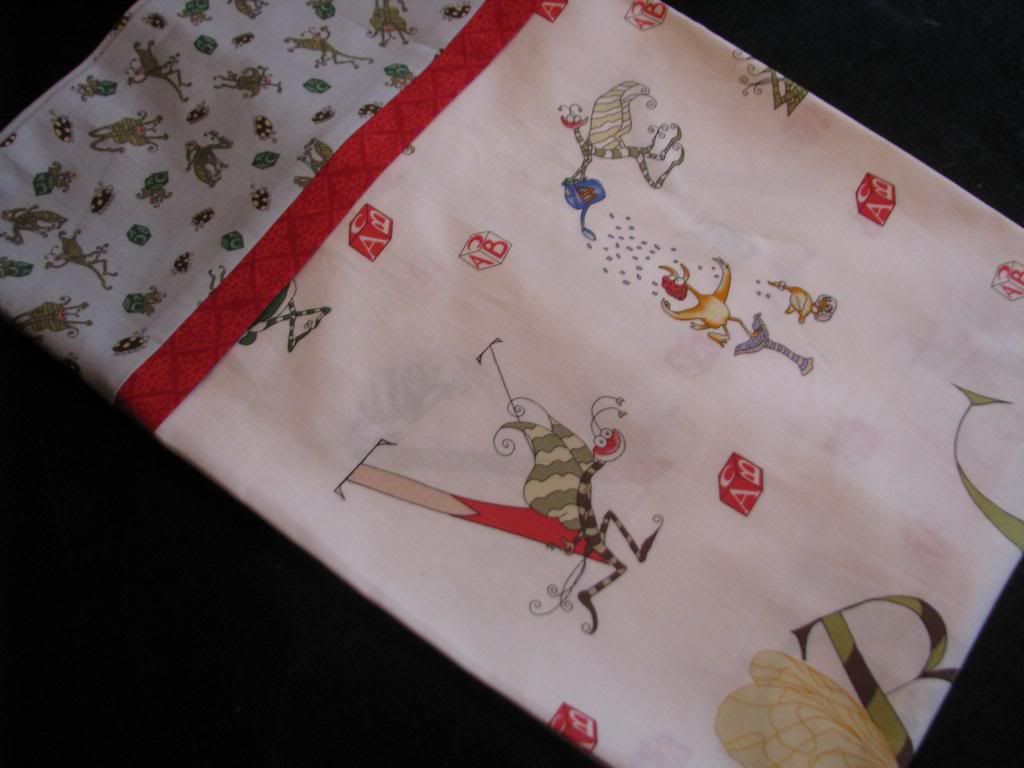 And one for whoever. This fabric was too cute to pass up on sale
Two Christmas quilt tops are now complete, the third is oh so close to being done.
After a fun filled day with Kara I got down to business trying to finish up these silly Christmas quilt tops. I am sooo over Christmas I can't stand it but I want to be done with this project so I can move on. Come next Christmas I will be thanking myself for having 2 gifts ready to wrap and give but right now.....not so much. Before I got back on the quilt tops I knocked out some charity pillow cases and cut out even more. Now when a group has a pillow case drive I will be all set and I have even been able to use up a little of my stash in the process!!
Kara will return bright and early in the AM. If the weatherman is correct our temps should be in the mid 70's with clear sunny skies, perfect time to hit the park with all the grands. With any luck I will wear the sweet girl out so we can both get an afternoon nap in before Mommy picks her up.
The rest of the weekend will be spent lining up UFO's and need to do's in the sewing room so I can hit the floor running next week.
The only decluttering I accomplished this week was decluttering my brain and body of built up stress. I am going to count that as a BIG decluttering job! Ha
The pantry challenge has been going great, no food waste and only bought milk, eggs and banana's this week. The refrigerator is getting pretty bare now that the leftovers have all been used up, time for some cooking to start the new week off.
Low/No spend challenge is also going really well. Hubby and I have used up a whole lot of GC and reward points since Christmas. I need to total up what we have spent but I know it's well below $100.00!!
52 week savings will continue but with a little revision after seeing a comment on
Gills
blog. I thought this was such a great idea. Instead of having all the large deposits at the end of the year this lady suggested doing a drawing each week to determine the amount you should deposit. For now I will be doing the regular weekly deposit in addition to whatever week I pull from the drawing. Clear as mud right?!!