Lots of time spent in the kitchen today. First off I needed to vacuum pack some chicken stock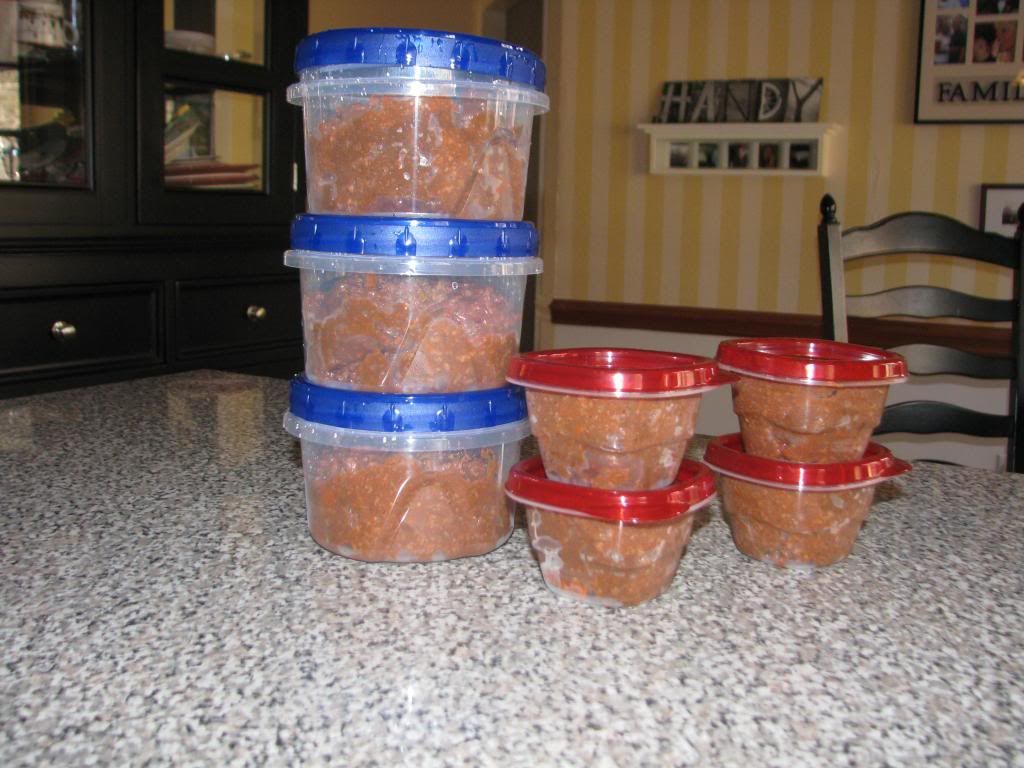 Then put back some Cincinnati chili for hot dogs and spaghetti in the freezer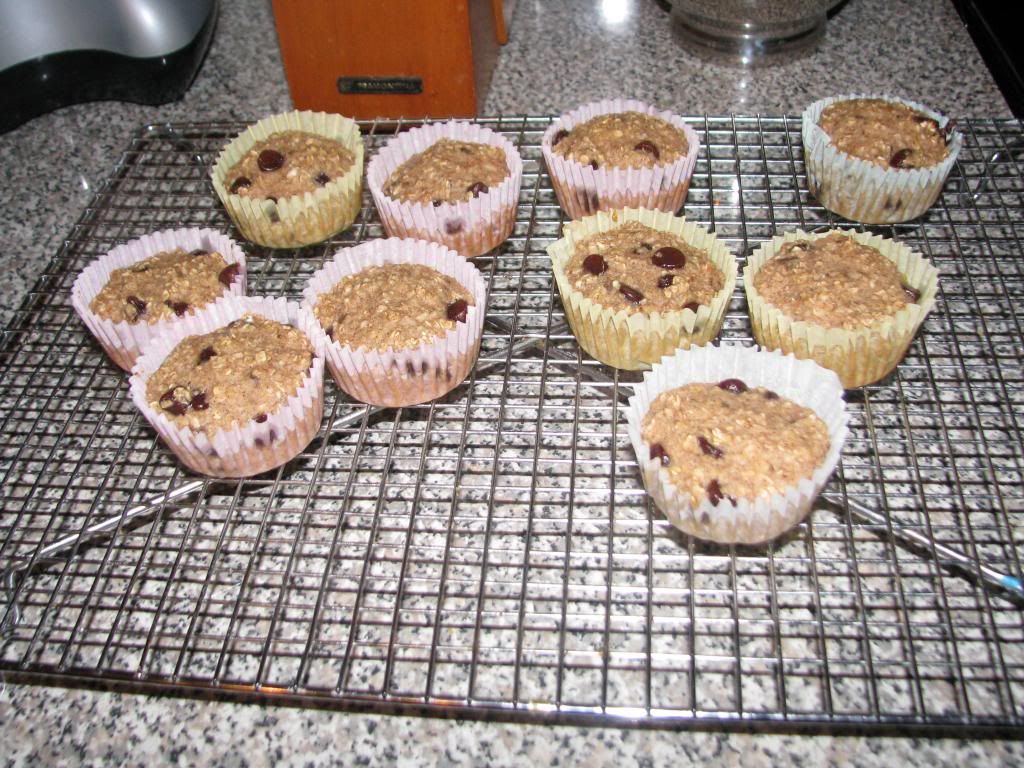 Also tried out a recipe for Oat Chocolate chip breakfast muffins.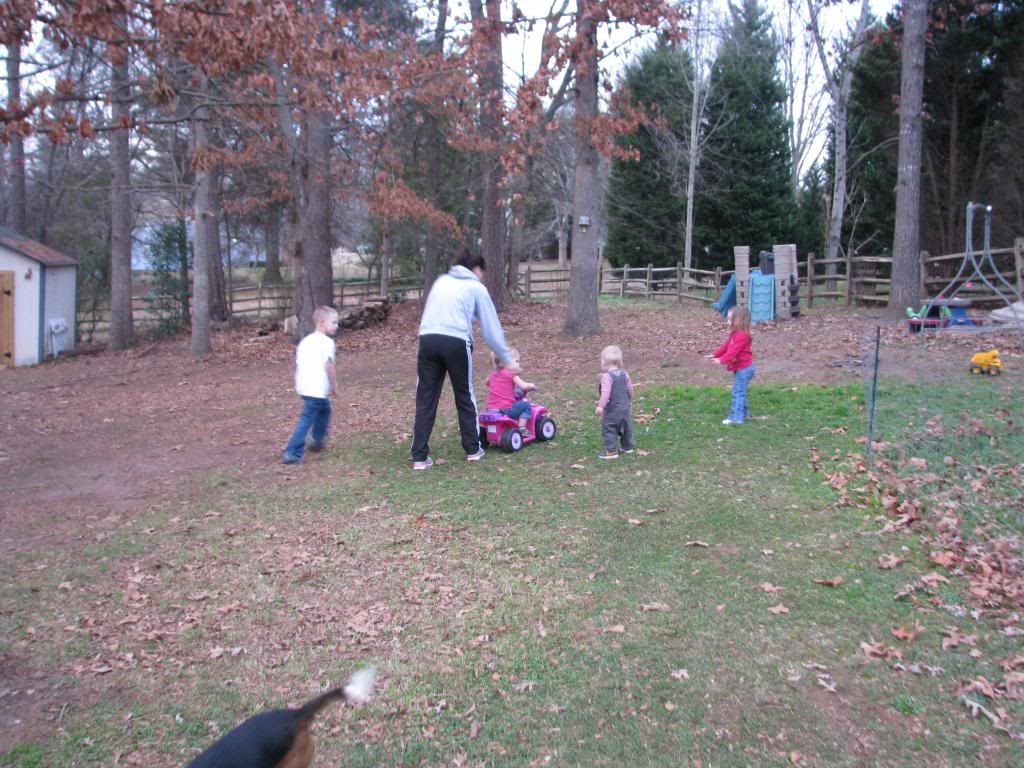 Then the gang all showed up for some outside play time and dinner.
Sunday's are such a funny day. Slow and quite, lots of time to play in the kitchen or on days like today (74 degrees) set on the deck and read a good book.
In the blink of an eye come 5:00 the world changes!! I wonder sometimes if the neighbors get aggravated each Sunday when the whole family is here. Hard to believe 4 little kiddo's can make so much noise! Ha Even AJ the beagle starts acting like she is a puppy trying to keep up with all the activity..
The big kids headed home with some leftovers just in time for bath's and bedtime. I finally have the kitchen back in order other than mopping which will have to wait until tomorrow. This Nanny is ready for some down time. We are so blessed to have our big kids living close enough that we can see them so often. As much trouble pulling Sunday dinner off as it can be some weeks I wouldn't have it any other way. Can't forget we are also just as blessed they all have homes of their own so I can put my feet up!! Ha