Am I done yet? NOOO, Oh how I wish I could say yes. This is my kitchen tree fill with 29 years worth of Hallmarks "Nostalgic Houses and Shops" I love having my own tree in the room I spend the most time! Ha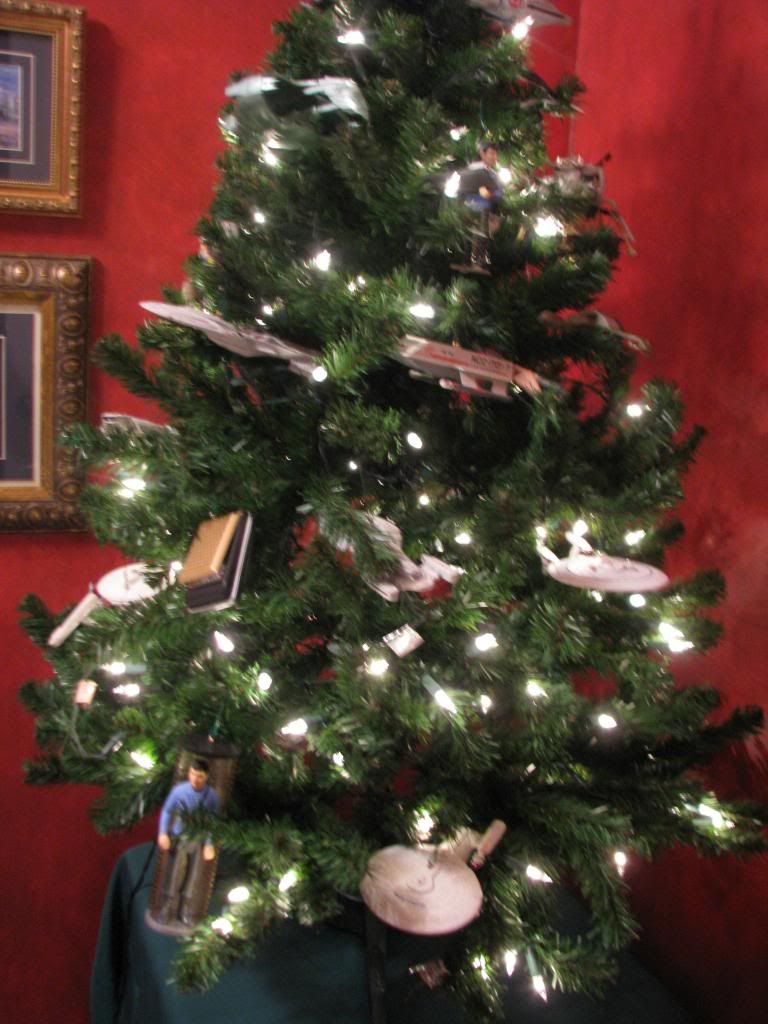 The powder room "Star Trek" tree. Hubby likes to spend time in this room reading and playing with all is boy ornaments.
Beam me up Scotty.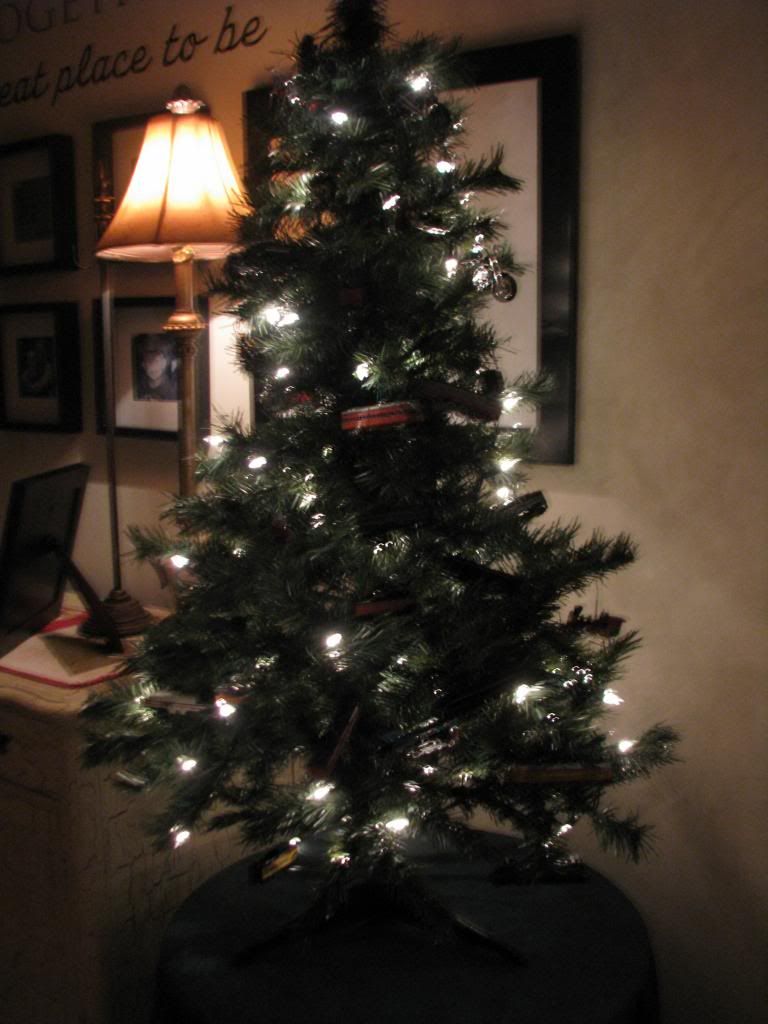 Another of Hubby's tree's in the entrance hall. Lionel trains and Harley Davidson's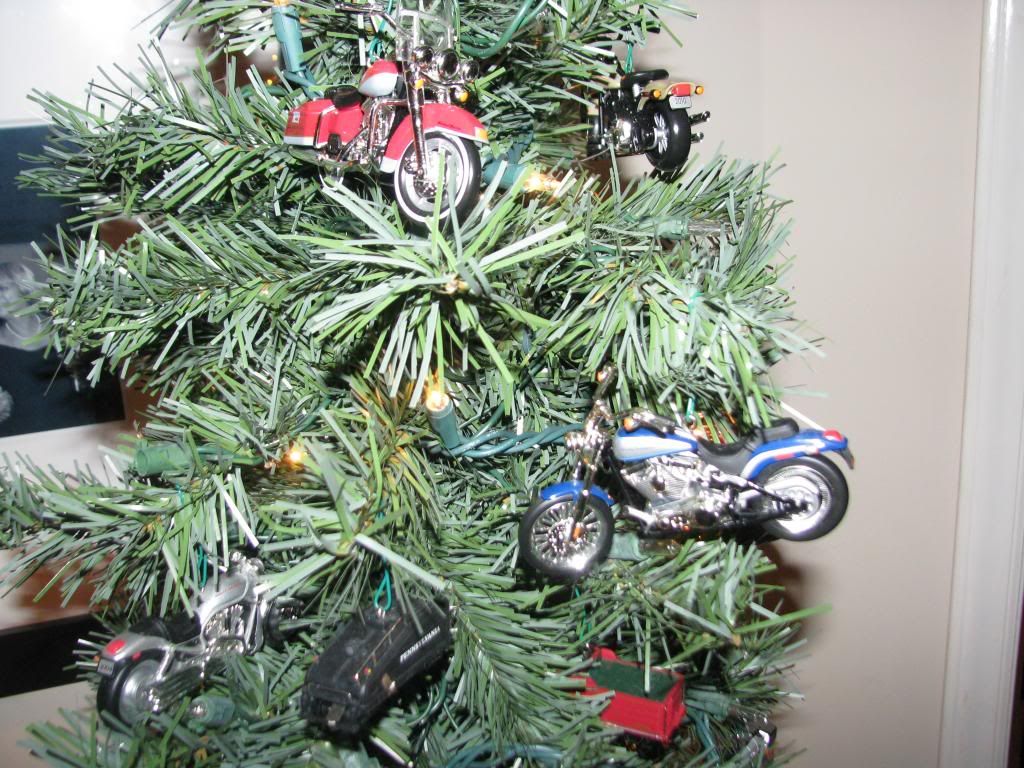 The Harley's are very fragile so I put them up high out of the reach of tiny hands.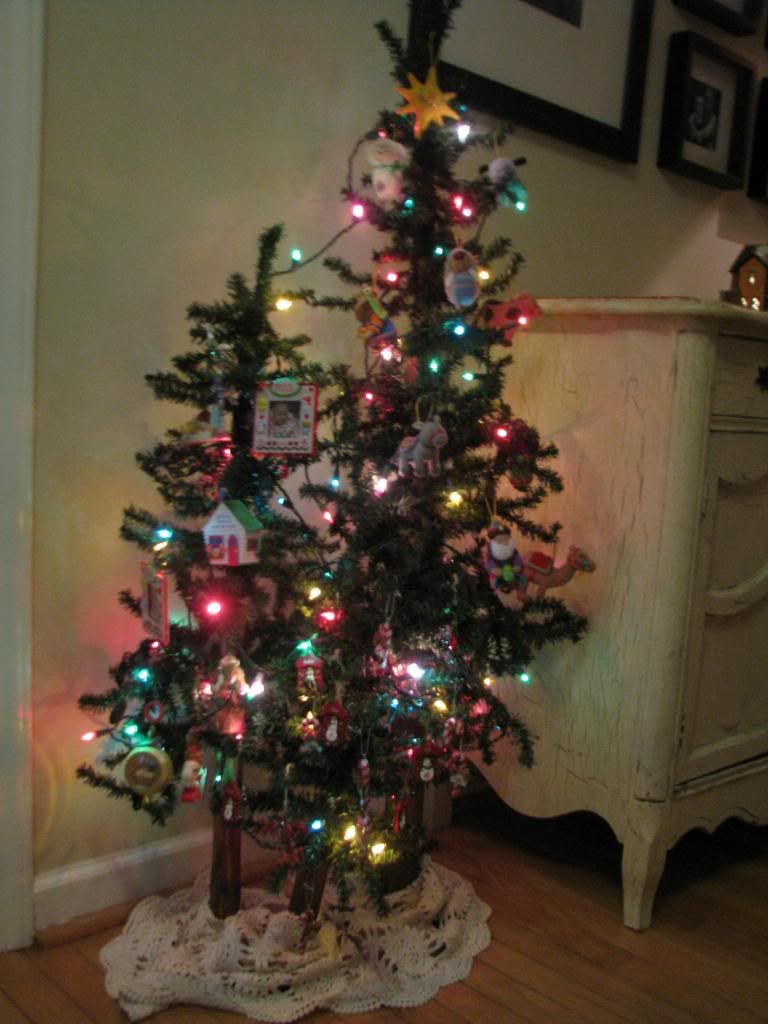 A grouping of three little trees for the grands. They have their own Nativity pieces made from felt that they can play with on the largest tree.
The two smaller trees are "Baby's First Christmas" ornaments for our big girls and all the grands.
Two empty spots on our stocking holders waiting for this Nanny to finish up the little girls stockings. I know what I will be doing for the next few weeks in the evenings! Ha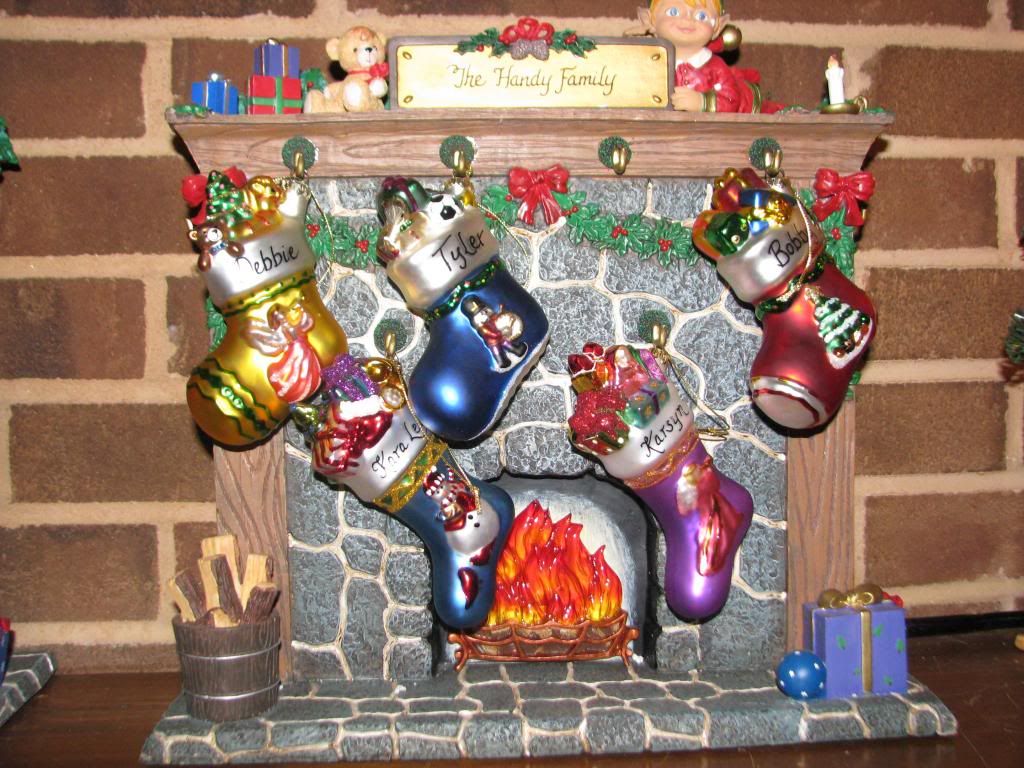 Our mantel holds mini fireplaces with an ornament for each of us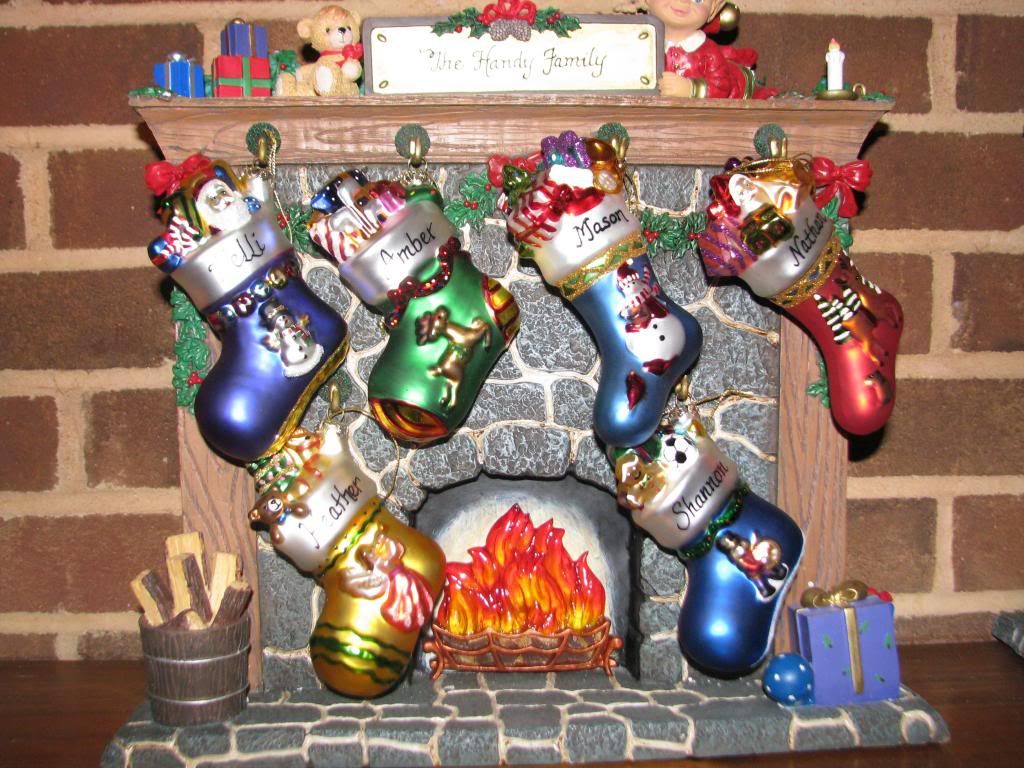 With all the additions we are up to two mini fireplaces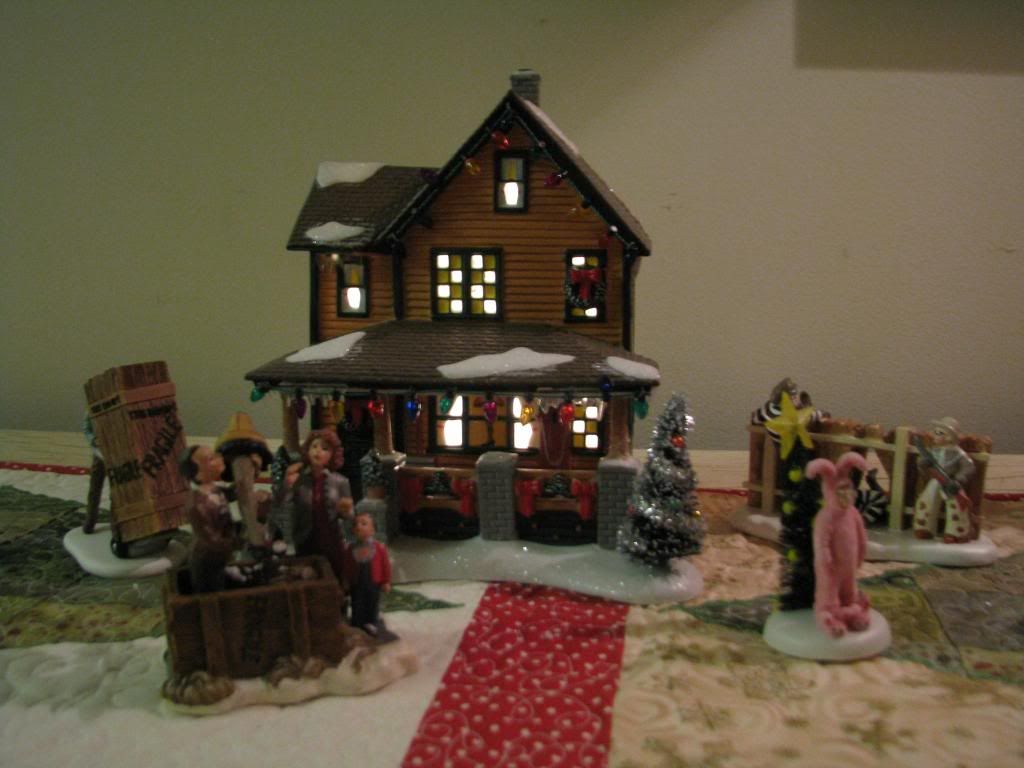 Another of Hubby's collections. He loves the "Toy Story" movie. Don't you know Dept 51 came out with an entire village for that movie, grrr Once I get the tall SIL's over I will have them pull down the tubs that have an additional house or maybe two for hubby's village .
I got an unexpected day off from playing with Kara, time to deck the halls. I was thinking I could finish up today but after 9 hours of unpacking, testing lights, putting together trees, dragging tubs in and out of the house I am still not finished but I can assure you I am DONE for the night!!!!
I shouldn't have too much more to do as I won't be putting up two additional trees this year as the ornaments are too fragile for the grands to mess with. Our Christmas village as well will continue to be stored another year or two as they take up two 10 foot tables along with shelves hubby made for the top. No way am I going too try to keep up with the little ones with that much glitter and glass. Once hubby arrives home we will load up whoever wants to go to pick out our real tree for the family room. Decorating for Christmas ain't for sissy's!!
As for the outdoor decorations.....won't be happening this year. Ladders, electricity and me don't mix! We can get our tacky lights fix visiting other homes while enjoying some cookies and cocoa in the car.
Has anyone finished up all their decorating yet? If not, "May the Force be with You" ladies!! We shall overcome (I hope)