I didn't think I could pull off getting two Wise Men completed yesterday after having Kara all morning but a girl can dream right. I did manage to get this fella done.
This morning I set up the second Wise Man and got down to business. I'm not too far behind and sleep is something I can't do without these days so no all nighters for me.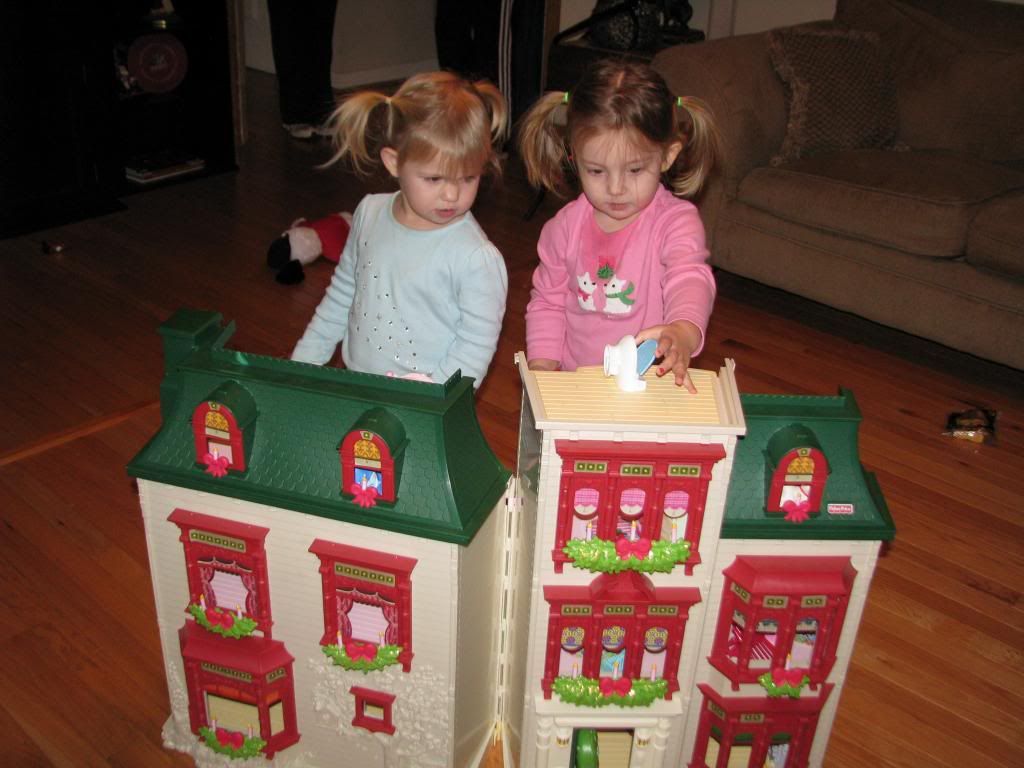 You can imagine my surprise when DD#1 and #3 showed up with the grands. Move fast, collect all the scissors, take down the iron and ironing board, unplug the machines, where did I put the straight pins, somebody grab the thread and needle!!! While we were in a mad dash to put up all the dangerous equipment the little girls played nicely with our Christmas house.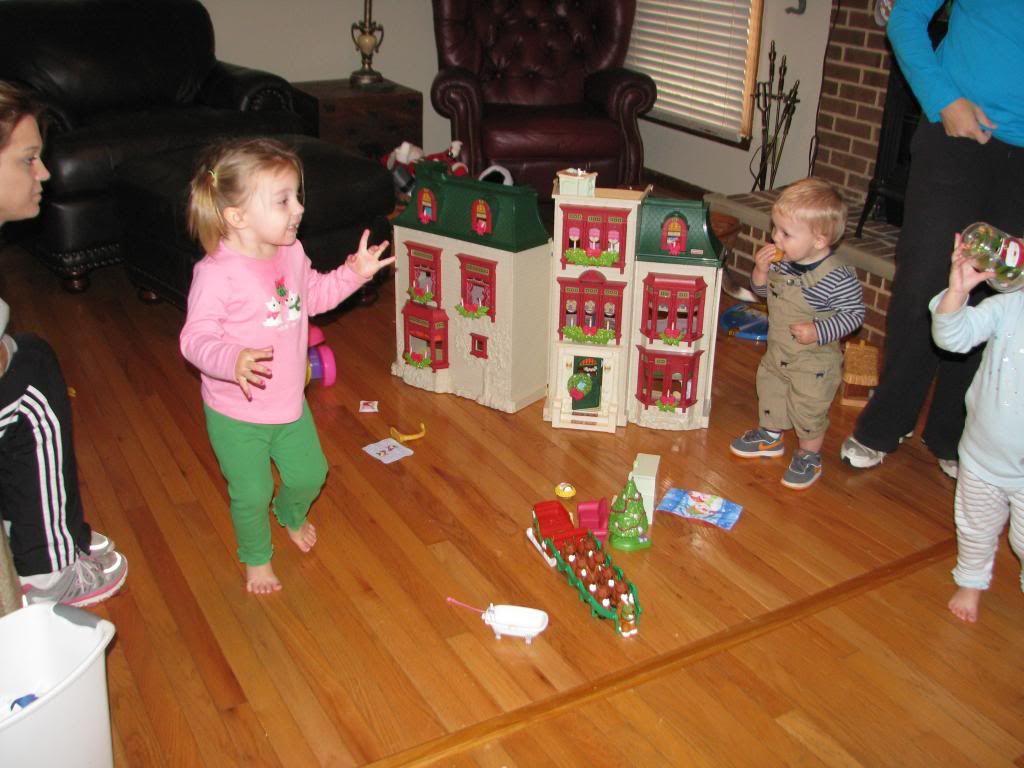 Then the dancing began. Mason man too got in the act.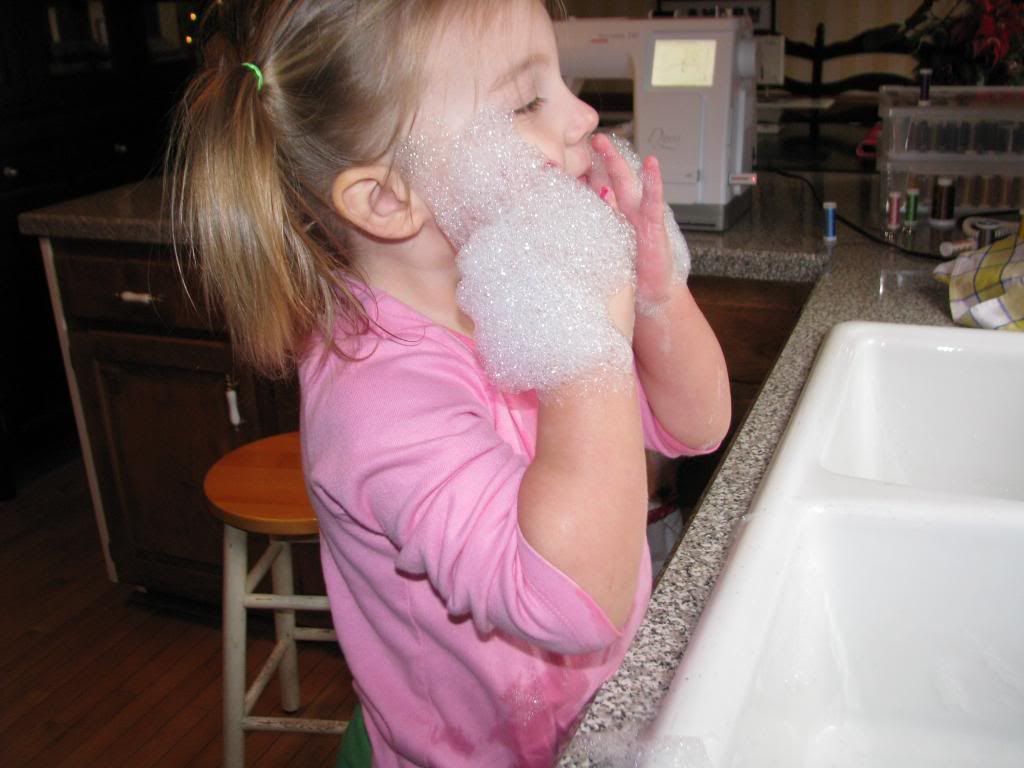 With all the kiddo's running around like crazy I heard the bath tub water running upstairs. Somebody better get upstairs fast the water is running. Kara was up to her normal tricks she said she was "ewey". After pucking her from the tub we later heard "bubbles" in Kara's sweet voice. I had forgotten I had a sink of dishes ready to wash before the troops arrived. That girl....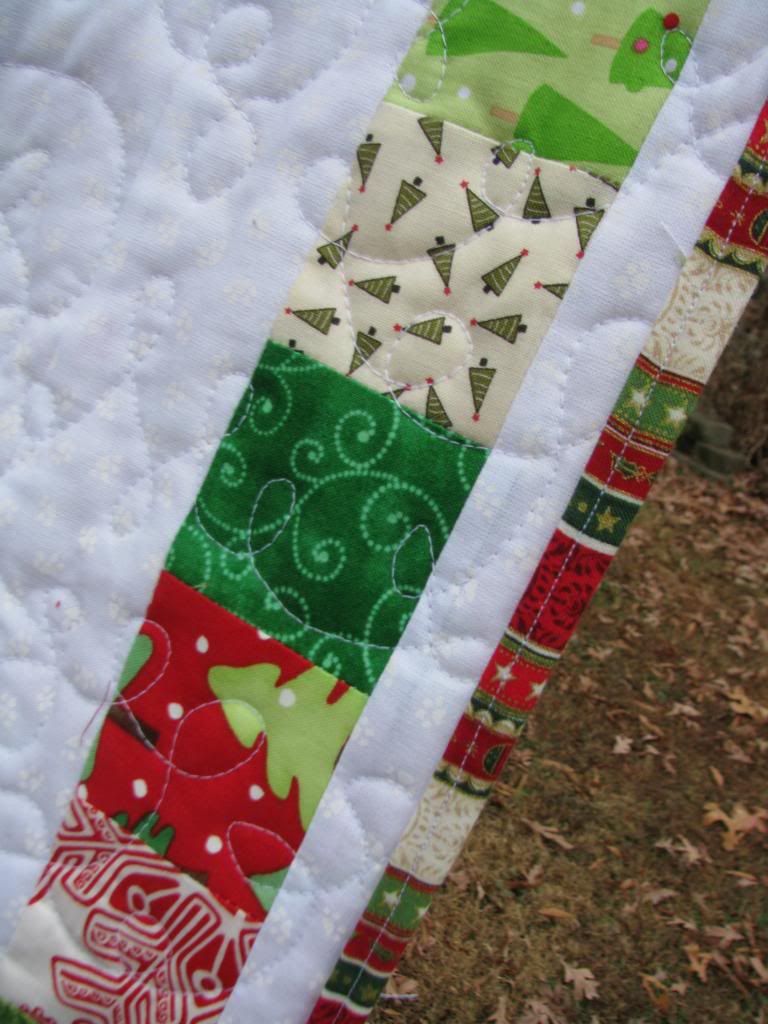 Before the circus began I did get the binding on DD#1's quilt. My sister is letting me borrow her machine this week to finish up a few things.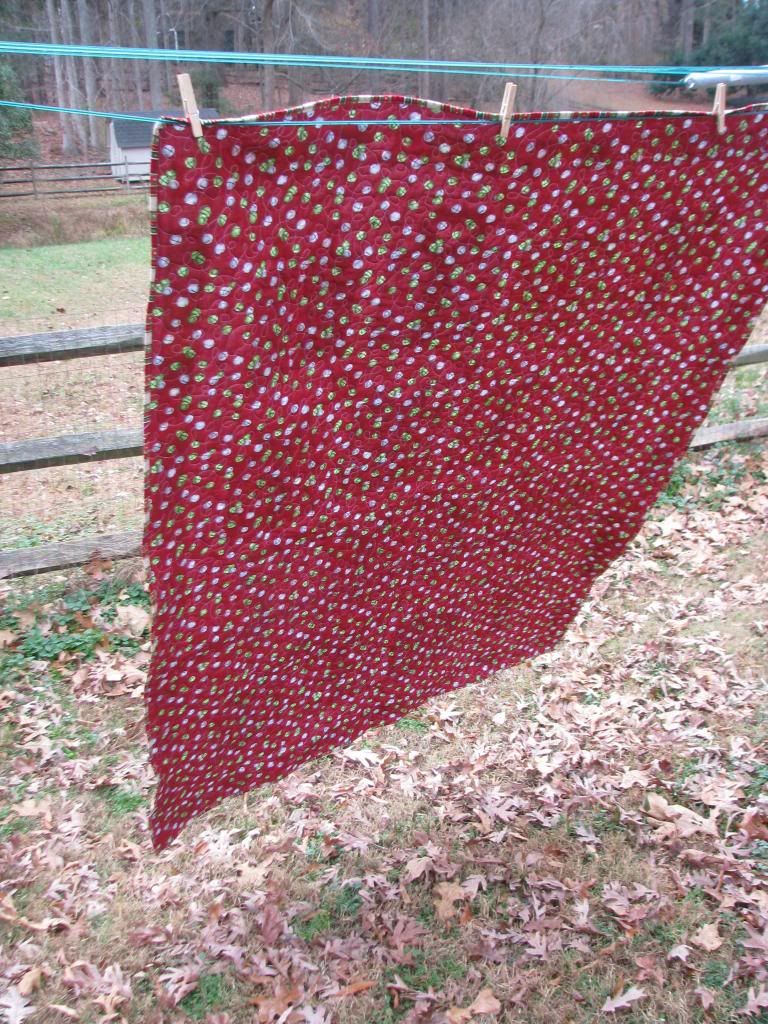 We have overcast sky's with a nice cool wind today, it's hard to get a good picture when the quilt is blowing in the wind
Who cares about a little wind. This sucker is done and ready to wrap!!
I know where I went wrong today....After hooping a Wise Man I decided the house could use a little TLC. While the embroidery machine was working away I did some dusting, vacuuming. sweeping and finished up with mopping the downstairs. Nice way to begin the day, I was knocking the work out left and right. Another Wise Man was ready to stitch out,. Now were talking, I hooped him up and jumped on my Sisters sewing machine to knock out the binding on DD#1's quilt. I am rocking now!!!
Then it happened, the door bell rang...it didn't just ring one time it began ringing over and over again. I know that ring, it's a grand! The race was on to clean up the factory fast. Whats that another ring? Yep, here came Kara and her Mommy, it's now triple trouble with 3 toddlers in the house. Had I skipped the cleaning and mopping this morning I know they would have stayed in their own nice warm homes (they all complain I keep it too cold here) I think I will skip any cleaning from here on out, at least until I get our Christmas gifts finished. Cleaning the house is for sure the kiss of death!! Ha
We are SOOOO VERY BLESSED to have all our DD's living close enough to just drop in. I don't mean to complain but what the heck, I have a schedule to keep. After all the fun and games I am going to sit down for a few hours and do some hand sewing with my foot brace on, I need to recharge my batteries for some late night catch up sewing. I think I can, I think I can.....