It's hard to believe this little guy is already one :( Such a sweet little guy, the best baby in the world!!
BTW When I have the grands photo's taken I buy the rights to use them as I want so no pirating is going on by sharing these!! I just forgot to crop out the advertising at the bottom.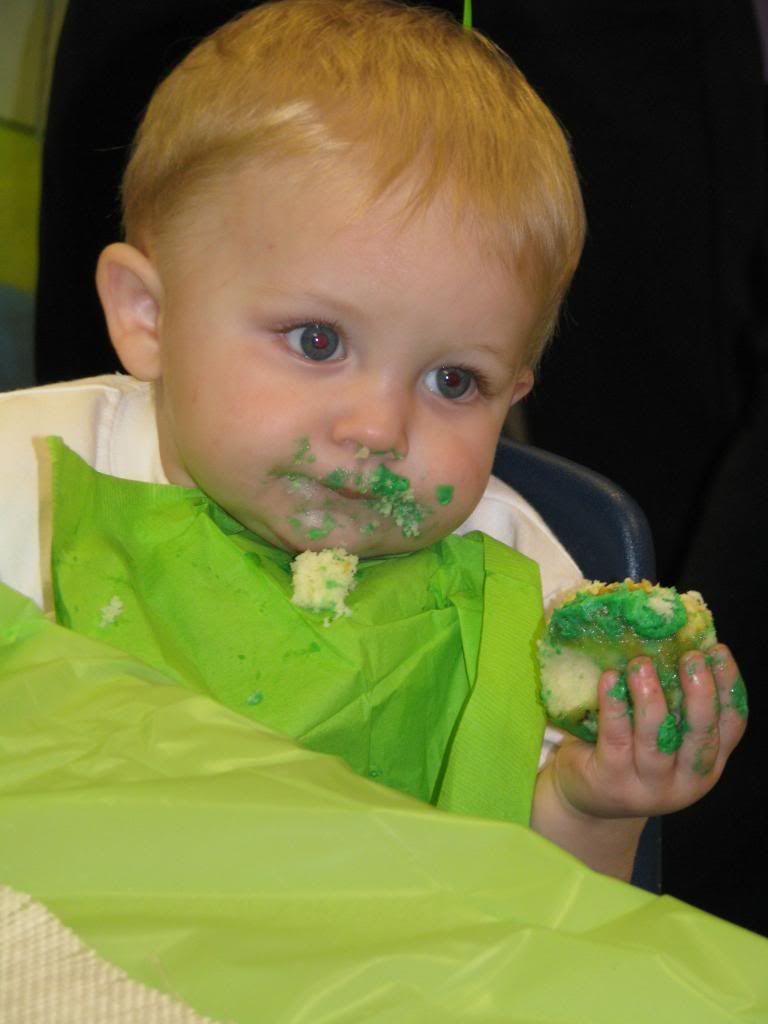 Mason had a Dinosaur party at "Roly Poly", the kiddo's had a blast. Mason man loves him some cupcakes!!
Since I knew we would be attending an adventure filled Birthday this afternoon I decided to take it easy and let the embroidery machine do most of the work. Want to guess whats in the hoop?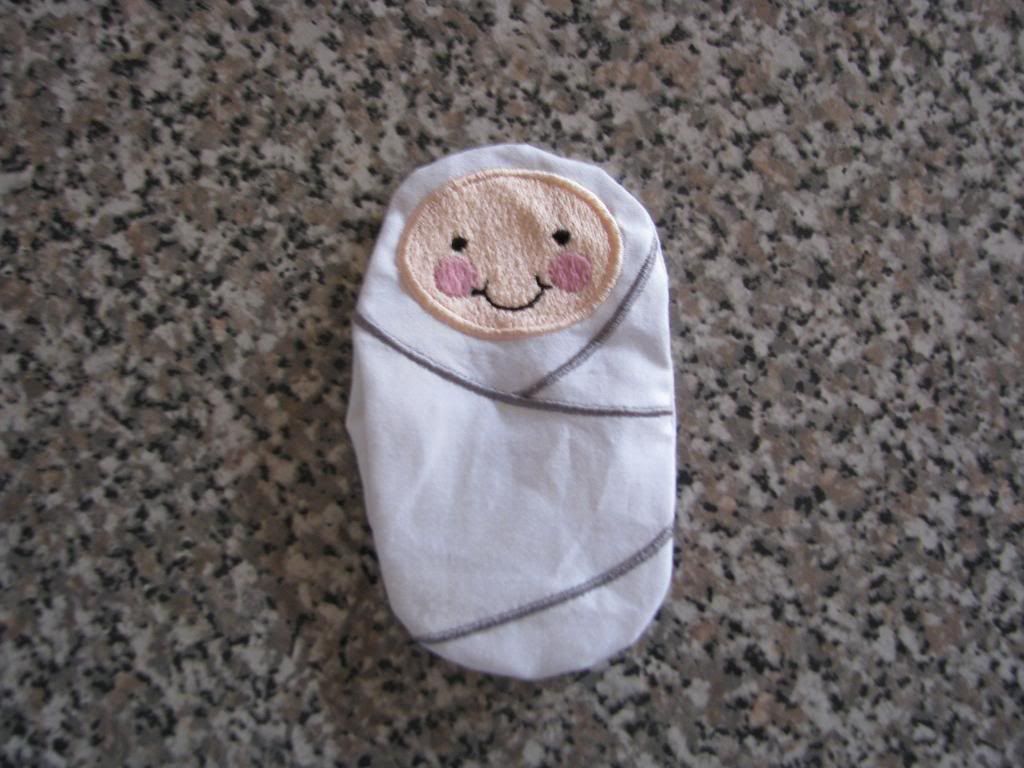 Baby Jesus!!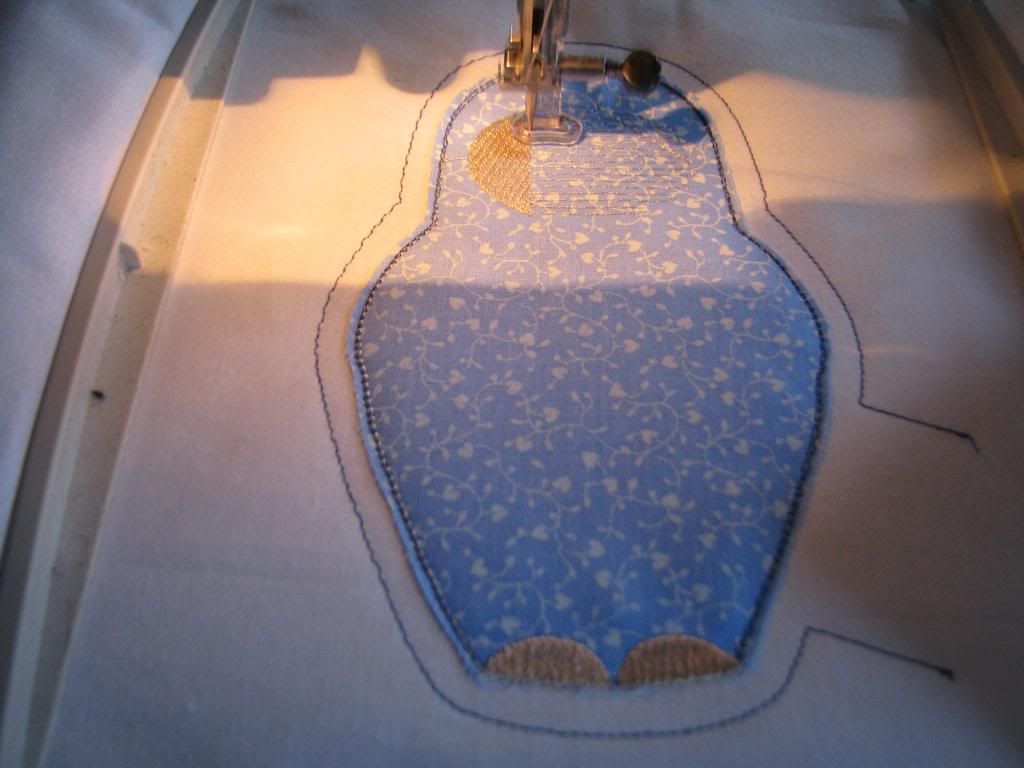 After Baby Jesus was finished stitching out I move on to the next super cute figure
Mother Mary. She looks better when she is not turned upside down, I promise!!
Mason's official Birthday was November 30th but with school, work and all the activities going on his party was put off until today. He didn't really have a clue as to what was going on until cupcake time that is!! Ha This little guy loves to eat.
I enjoyed a super quite day all to myself working on the Nativity set I have been putting off way too long. I have a nice pile of Baby Jesus and Mother Mary's to stuff and whip stitch close tonight. With any luck tomorrow I can add a few more pieces to the set. I can think of nothing better than a day that the phone doesn't ring off the hook, errands can wait, followed up with some family time!!!!
Are you working on some hand made Christmas gifts this year? If so please link up in the comment section so you can share with us all.