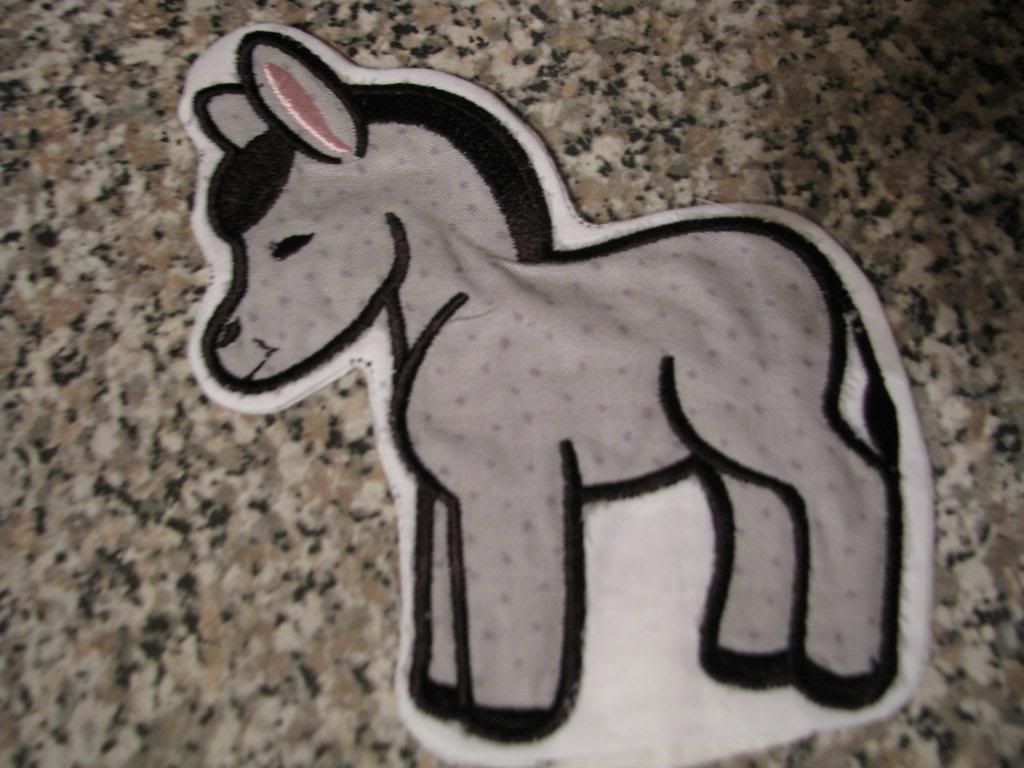 I am loving this donkey
And Joseph is pretty good looking as well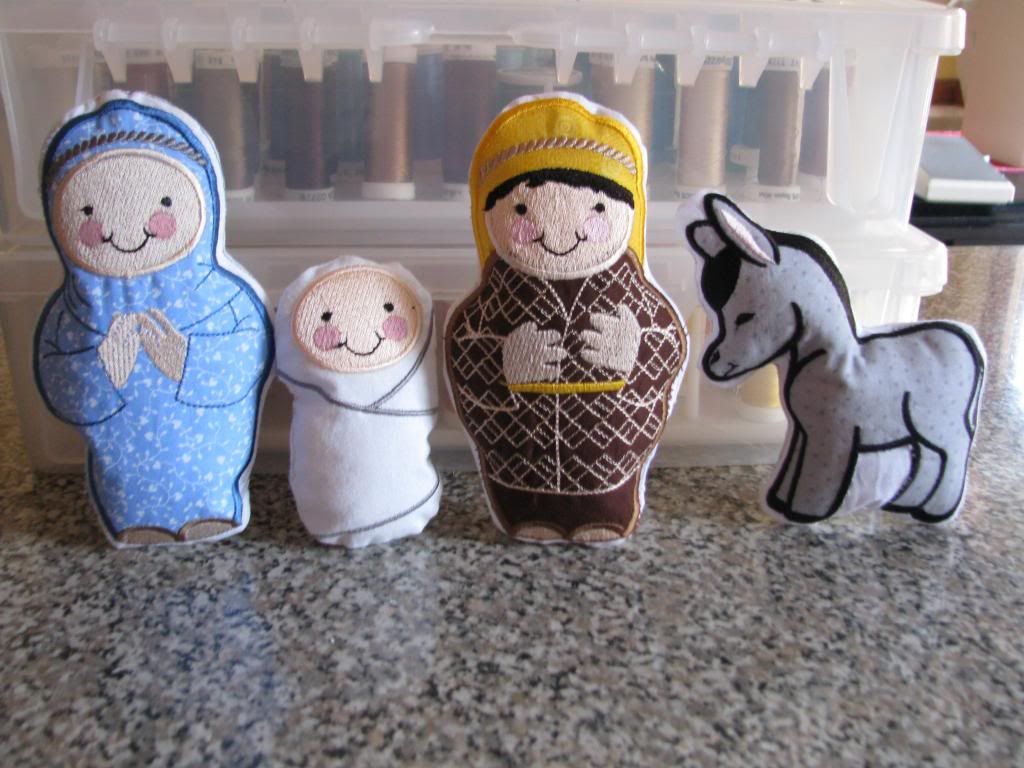 Here is the group so far!!
I'm back at work on the embroidery machine this afternoon after getting the errands finished this morning. In the hoop right now are little lambs with the Shepard soon to follow. No grand babies today so maybe, just maybe I can keep at it. Each of the Nativity people take around a hour and a half to stitch out, not that I am doing any of the work other than changing threads as the pattern calls for but it is time consuming. It is sooo nice at the end of the day to sit and stuff the little fella's and see them come to life!!
As you know I am not much for following directions when it comes to sewing. The Nativity is no exception. The directions call for felt fabric, instead I am using cotton prints. I HATE felt. I don't like the feel of it, it doesn't hold up well after a few years, and anything and everything seems to stick to it. Using cotton fabric instead should work out much better. If some of the pieces should get grimmy or sticky from too much lovin all Mom will have to do is throw it in the wash. The other great thing with using cotton fabric is I am cleaning out a little of my stash!! Gotta make room for more when my poor machine returns.
Back to the assembly line, my goal is to have the sets complete by Sunday. No time to waste! Ha