After getting gifts for Hubby bought yesterday I headed back home to pull off gingerbread houses for Tyler's Kindergarten class party.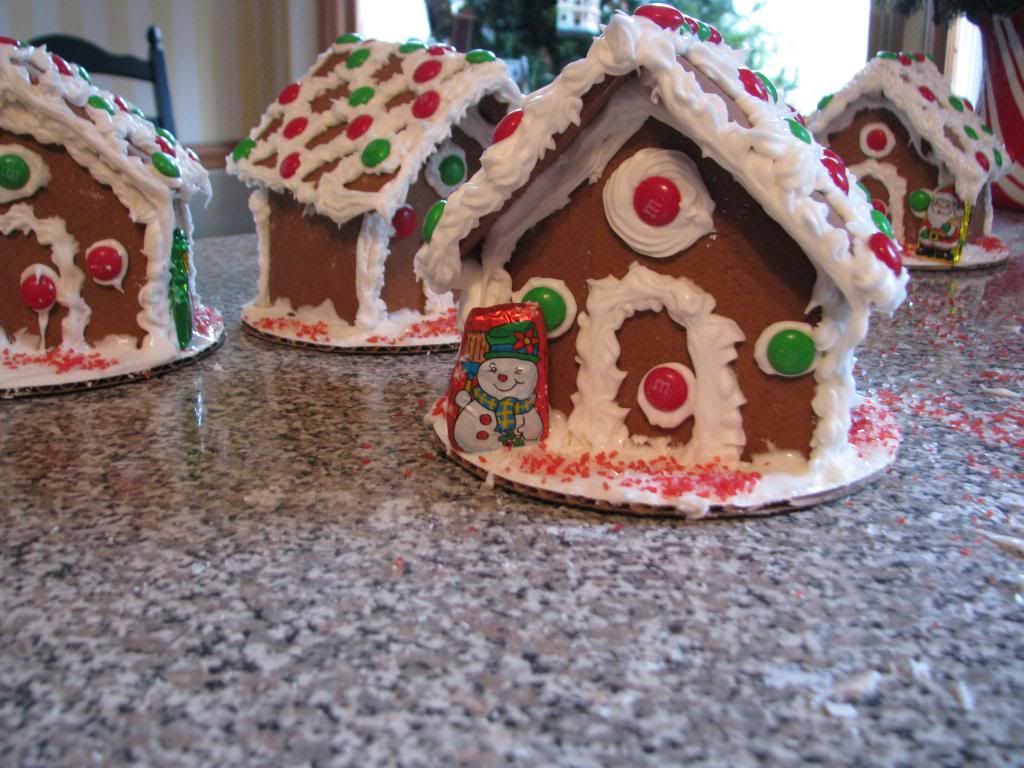 I didn't put near as much work into the houses as I usually do, time was running out. I used what I had on hand, buying extra candy seemed like a waste of money, the kiddo's wouldn't mind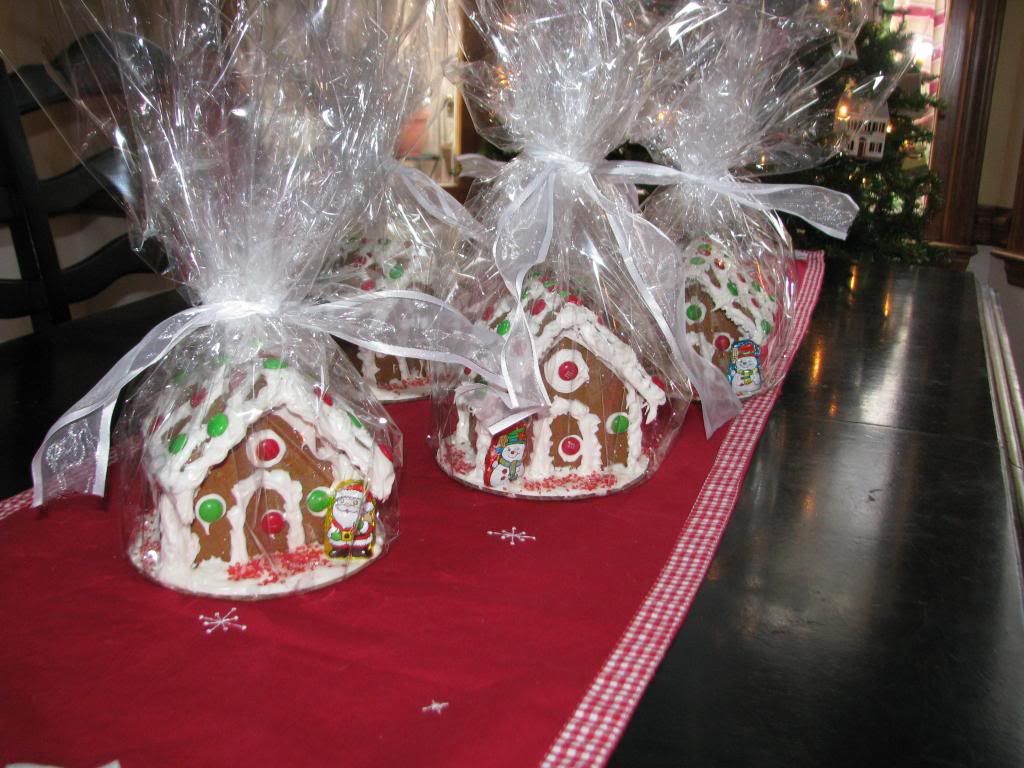 Six gingerbread houses are now being used as center pieces for the "winter party". DD#1 called to tell me the kiddo's had a fit when they saw them, go me! Ha They were also very excited to each receive their candy canes with gingerbread ornaments attached. Sew happy to have this job done, knowing that the little ones enjoyed it adds to the joy!
Before the sun was up this morning I knocked out the Pillow cases for "Sandy Creek Elementary" This one is for a girl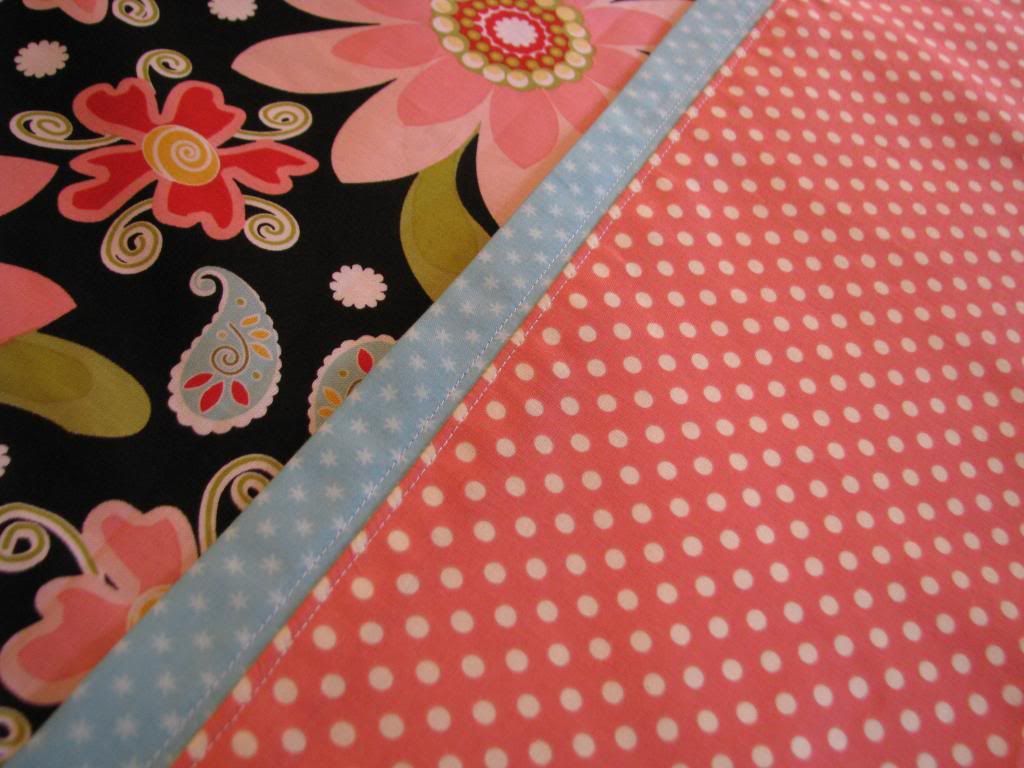 Hard to see the extra top stitching that added a little something extra. Do you recognize this fabric? It is leftovers from the Grands dresses I made last spring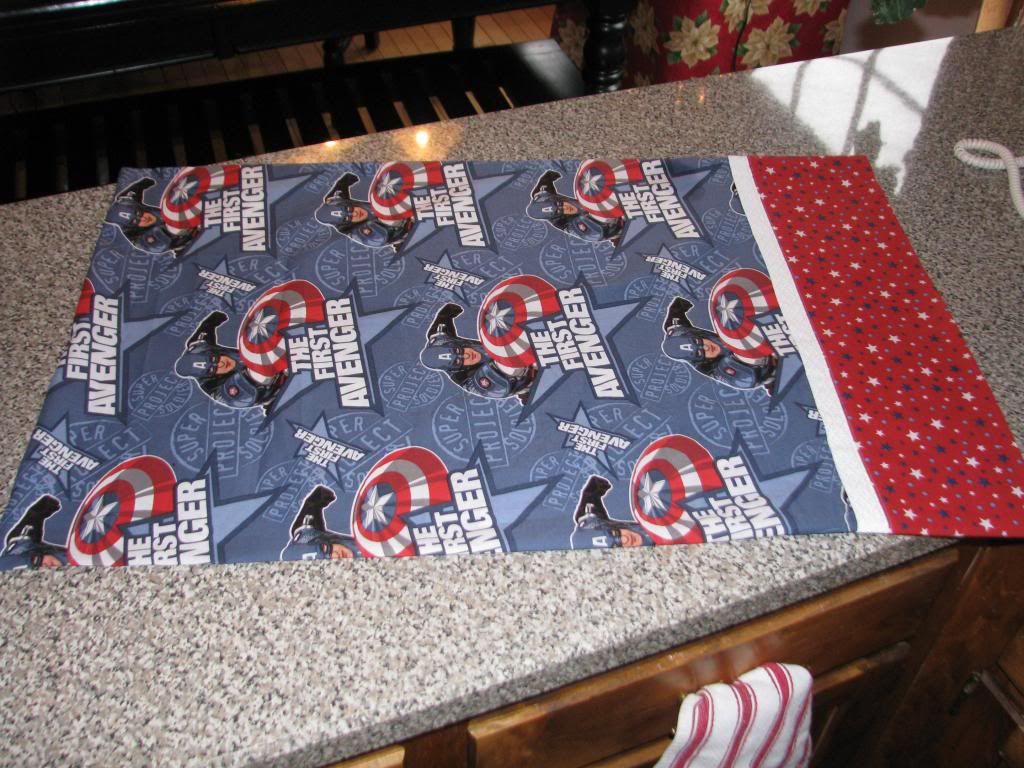 I have a hard time figuring out what to make for big or little boys. I had this fabric leftover from Tyler's Halloween bag. Figured if it appealed to our 6 year old I was good to go.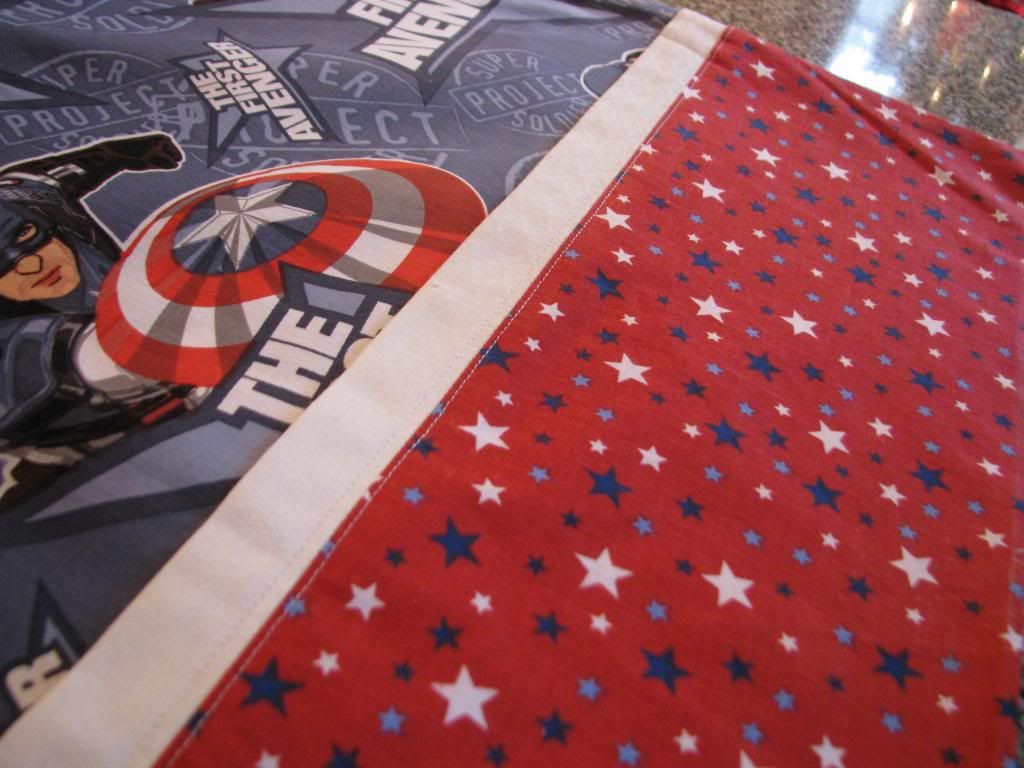 More top stitching
I will make the deadline a day ahead of time. Wheee!!!! I feels good to help even if it is in a little way.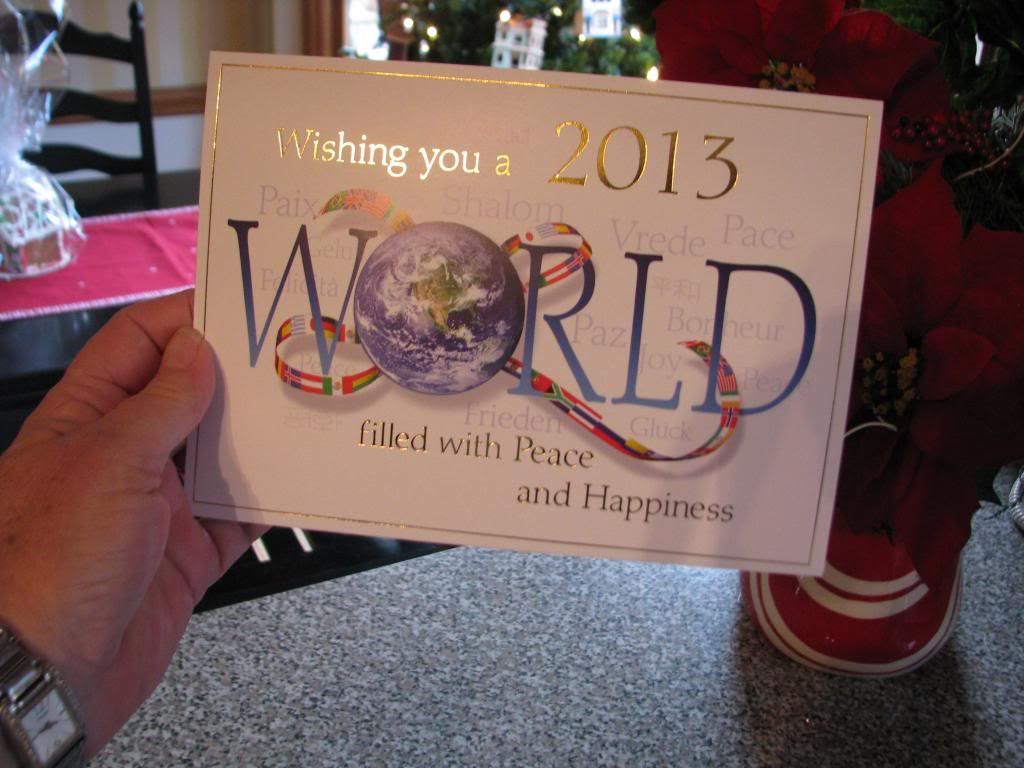 Had to share this Christmas card hubby received yesterday from the "Holiday Inn" First time we have ever received a Christmas card from a motel! Ha All of the staff signed it. Hubby has been staying in this hotel for the past 8 or maybe 9 month's full time. Nice to know they enjoyed his company not to mention the money!
First off let me thank
Diane
for encouraging me to try the tube method of making the pillow cases, thank you, thank you. You were sew right it was easy as all get out, I went ahead and did french seams as well. Want to give pillow cases a try? This is the U Tube
site
I used. You can whip one up in 30 minutes, talk about quick and easy!!!
Hubby arrived home yesterday afternoon ready to get busy on some Christmas cheer. First stop was of course to see all of the grands. I know our DD's appreciated having Papaw and Nanny show up right at bedtime to get the kids all fired up. HA too bad, that's our job right.
We then began hitting the stores to knock out the Christmas lists. Our last stop for the night was the book store, as we were sitting enjoying a cup of Carmel cider low and behold 2 of our DD's showed up. What the heck were they doing out at 10:00PM at night? Same thing as us, trying to get in a bit more shopping while the crowds weren't around.
We hit it again this morning after breakfast. By noon the mean people were showing up in the stores so we headed home. As soon as the last of our crew get here we are back out to purchase our live Christmas tree. Some, most, or maybe all will be coming over tonight to help do the decorating. It's beginning to feel more like Christmas now that Papaw is with us.