Tyler had big plans for our live family room tree. Buddy that's a bit to tall
Kara picked one more to our size
Our favorite local farm for all things food related also sells trees. Johnathan offered to trim the tree at no extra charge. Heck ya, have at it. This kept the worry off from me of Papaw, the grands, and a chain saw. Not a good combo in my book!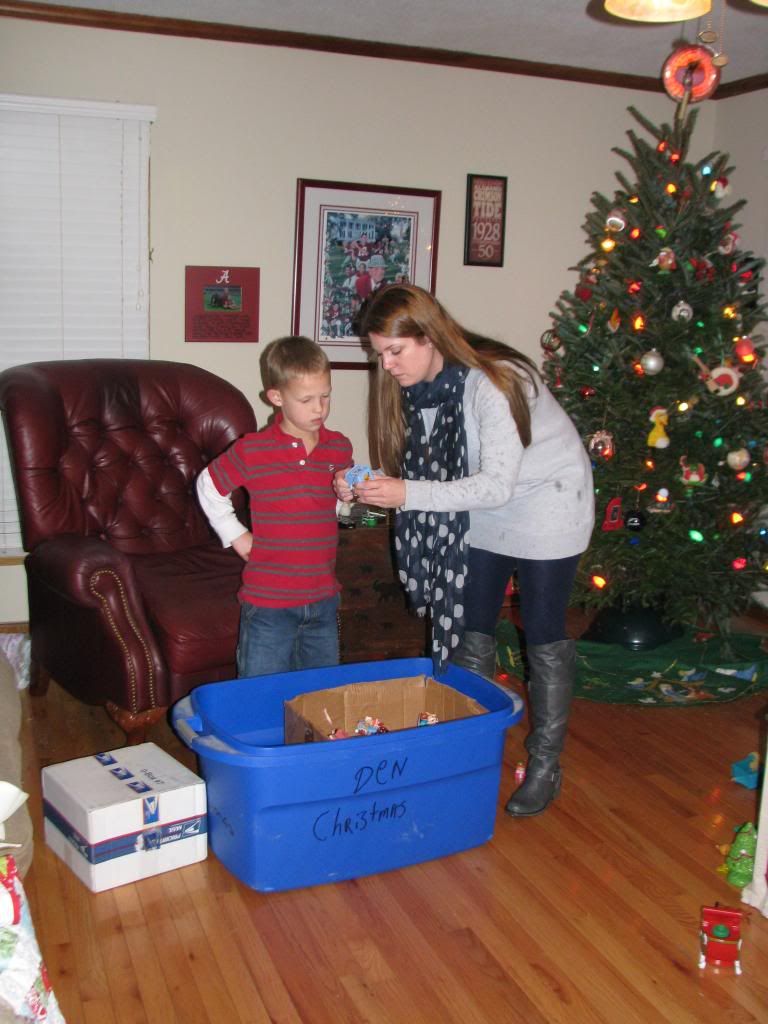 DD#2 took the time to explain to Tyler the meaning behind each and every ornament. I can't even guess as to how many are in this tub, its full to the brim of family memories for the past 38 years.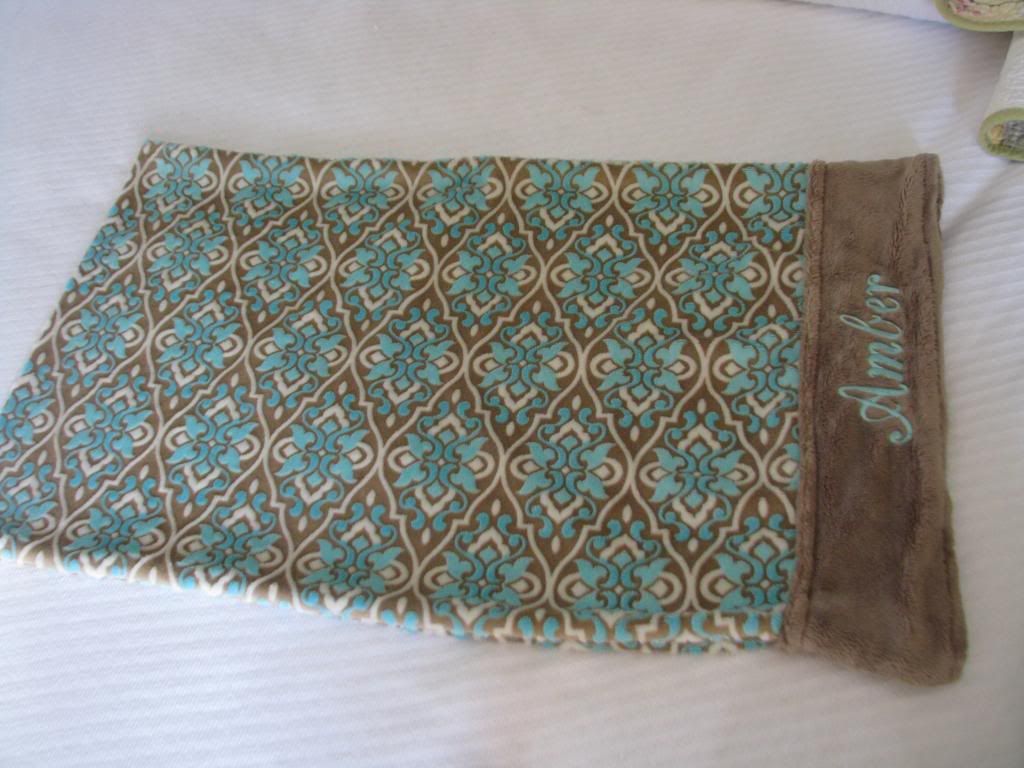 I took a short cut on the big girls pillow cases. I took them to a shop to have the names put on. I knew I would never find the time to get them hooped and stitched out.
They turned out sew nice. The girls will love them to pieces. I used leftovers from other minky projects to make the pillow cases, had I planed better they would have been totally free. Maybe next year.
Still at it full steam ahead here. The last quilt is almost pin basted then on to the quilting.
I have all the Christmas gifts organized and lined up for hubby to begin the monstrous wrapping event. Now I need to track him down, grrr He and his buddies took off after breakfast this morning to Christmas shop for us ladies. Oh this man of mine can make me a crazy lady sometimes.
We have all of the grands tonight as the Mommy's and Daddy's have office parties to attend. Being the SMART Nanny that I am we will be taking along a treat of yogurt for the kiddo's. There will be NO cookie platters shared unless the Mommy and Daddy's are in charge