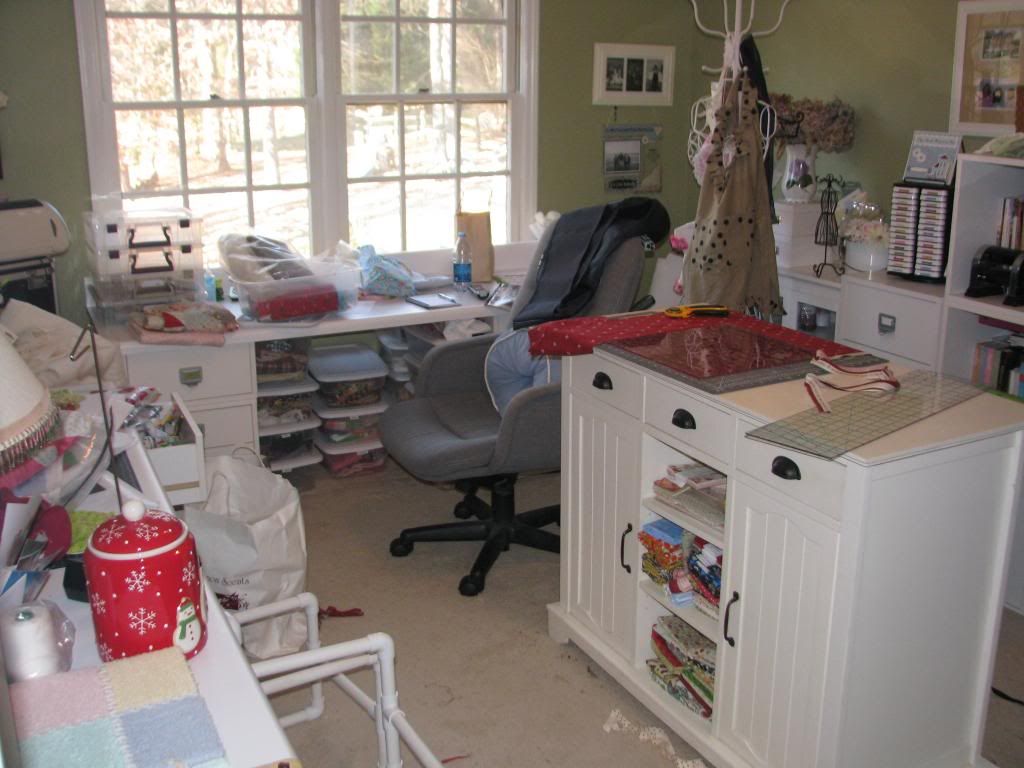 The sewing/scrap room was a total mess after all the going on's around here lately. Time for some TLC.
Much better now. Maybe I can find what I am looking for.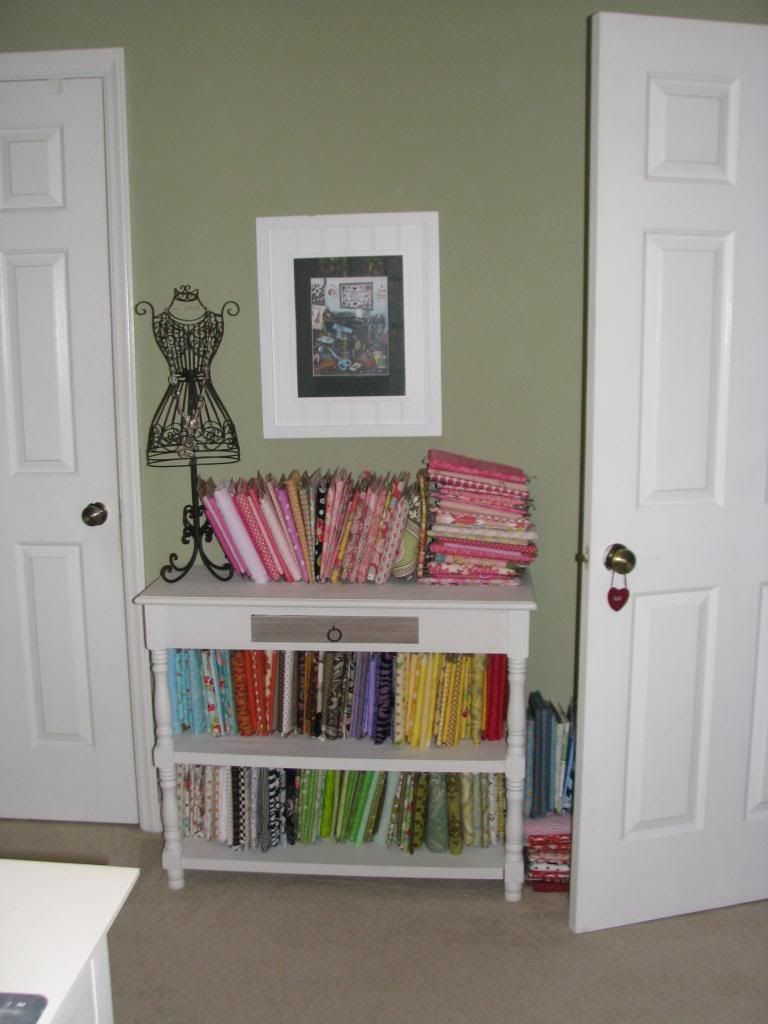 The fabric stash got a little clean up as well.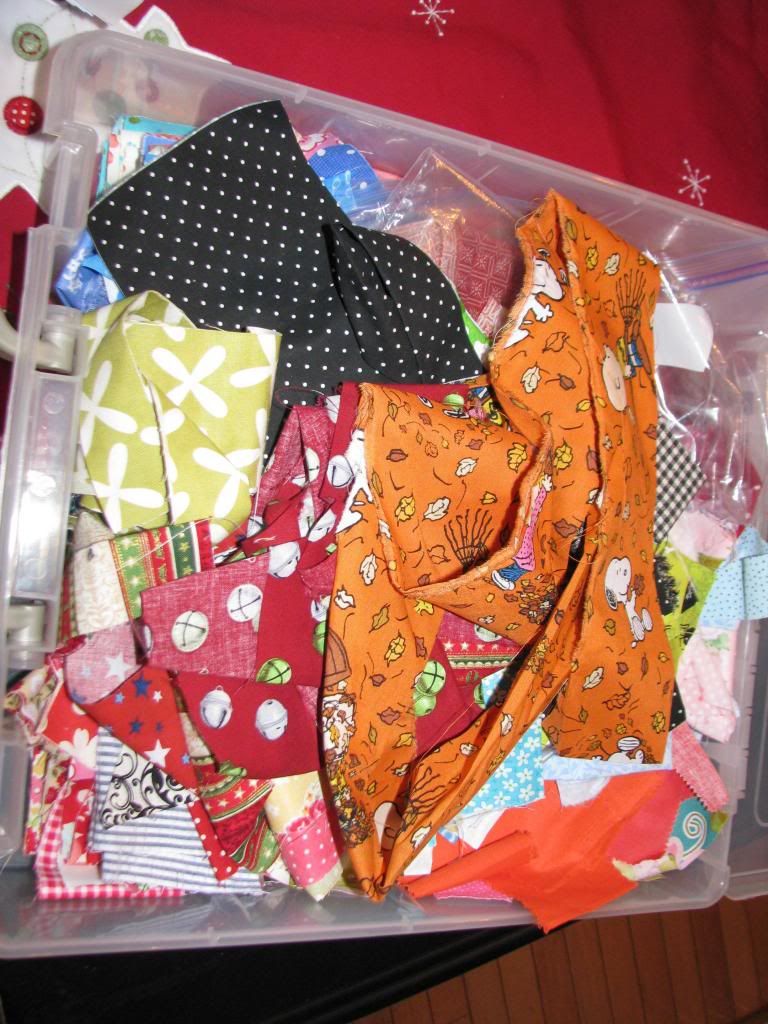 Then I pulled out the scrap container to cut up a pile of 2 1/2 squares.
I think I will be doing something with the 2 1/2 inch squares for blog candy. Stay tuned till the first of next week !
Next on the to do list is finishing up these two chairs.
After a quick trip to town for some Christmas shopping before the crowds got out I headed home for a full day of none stop work. It's been a long day of cleaning up, mending, sorting, organizing, and planning the next projects. I have had the two little chair's hanging around for months now. Tomorrow I will be putting and end to that! I hope to have them finished so their Nanny can deliver them at Christmas to the sweet little girls we have been wanting to gift them too. Sometime over the weekend I will be working up some blog candy as well. I think I have finally adjusted the new machine to do some piece work. Nothing earth shattering as I have found basic sewing is about all the new girl can do.
I have Kara for the day tomorrow. I may or may not get much of anything done until she returns home. She at least will be helping me mix up some gingerbread dough. Not sure she is up to cutting out gingerbread houses yet so that job may have to wait until Saturday. We are decorating our gingerbread houses at Sunday dinner this weekend, it's time I get my rump in gear.
Along with getting the sewing room back in order I got the Christmas factory cleaned out of the kitchen so I can get started on holiday baking. The big kids have hit the freezer of cookies pretty hard since Thanksgiving. Looks like I will be doing a little of everything once again next week. What the heck that's what Christmas is all about right?
I checked the baking supplies and did a quick run down of the pantry and freezer. Other than a turkey and ham I won't have to do any grocery shopping before Christmas!! GO ME!! Our Christmas/Vacation account is getting very, very low. The money I won't have to spend at the grocery will be a nice sum to throw at finishing the Christmas shopping. Are you staying on your budget for Christmas this year? We are pretty close but I think I under estimated what I should have put back.